Alongside David Reid Homes, Michelle and our team have been working with Charlotte on her kitchen, laundry and kitchenette. We recently added the final touches and the family are now cooking up a storm. The property is at Queensberry, set high on the hills, and has a beautiful view overlooking the valley. We wanted to ensure the design, function and products matched the simple lines of the home and stunning landscape backdrop.
Charlotte brought her ideas to us from a magazine and we loved this colour and surface contrast immediately. Her kitchen is black, with French oak Melteca and a beautiful black granite benchtop. The light wooden surfaces are French oak. The island unit deliberately draws in the people in the room, making this kitchen a central social hub. The design ensures the space is warm, inviting and sociable.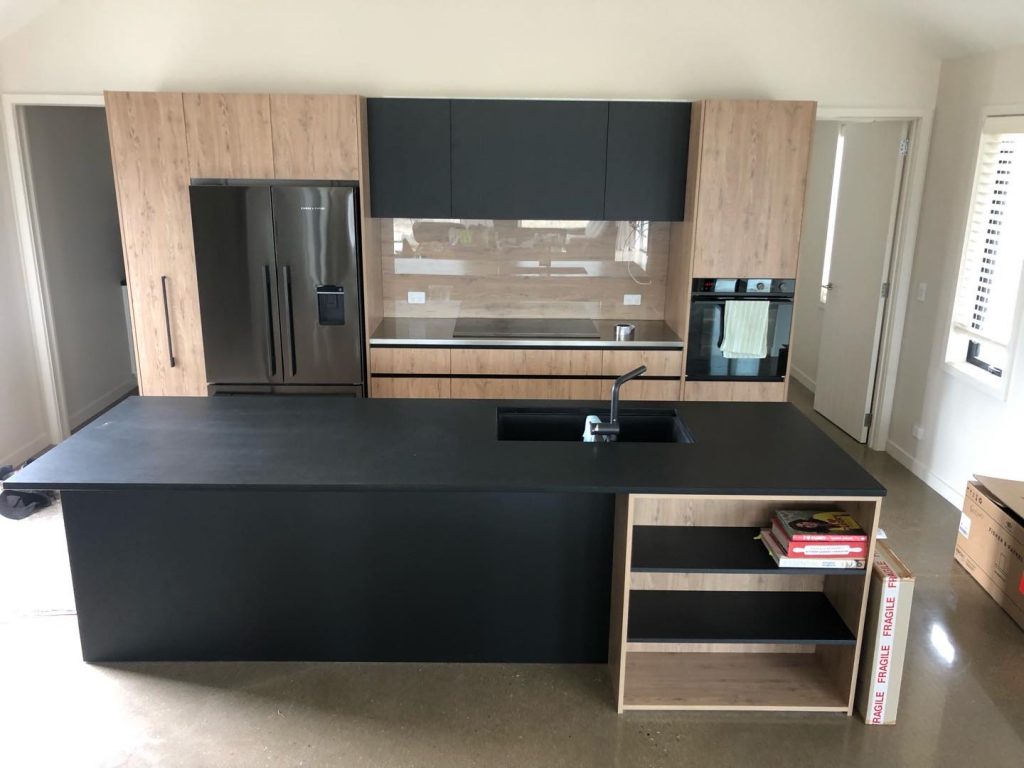 We spoke to Charlotte about the process and working on her project with Wanaka Joinery. Here is what she had to say. "Working with Michelle has been fantastic; she is very professional and gave us some great ideas to make the most of our budget. The design suggestions she made, such as taking the cupboards higher towards the ceiling, were really insightful and sensible. Her suggestions were always helpful, she continually followed up, and always responded quickly. We really enjoyed working with her."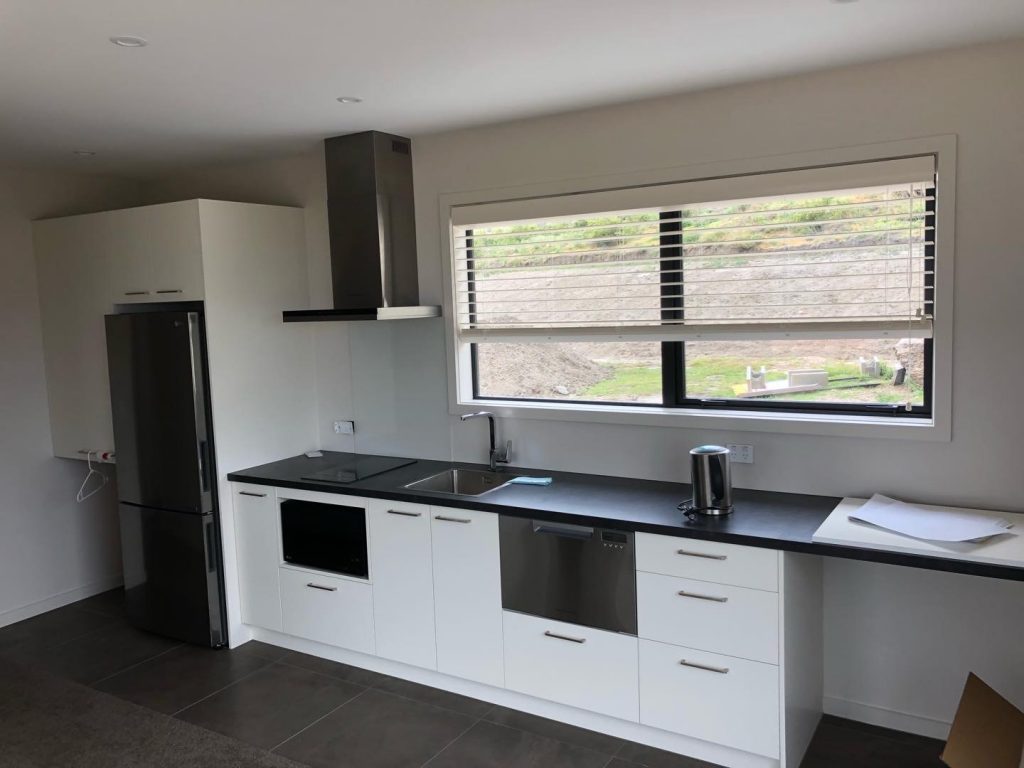 After the design process was complete, the Wanaka Joinery team got to work on manufacturing and then installing the laundry, kitchen and kitchenette. The laundry and kitchenette are focused on function and making the most of small spaces. These additions were practical and simple. Charlotte enjoyed working with all of the Wanaka Joinery team. She says "Everyone we dealt with at Wanaka Joinery was amazing. Really easy to work with and they are all onto it."
The team at Wanaka Joinery also enjoyed this project, especially visiting such a magical place to do the installation. We are sure Charlotte and her family are all set to have lots of fun crowded around that kitchen island.