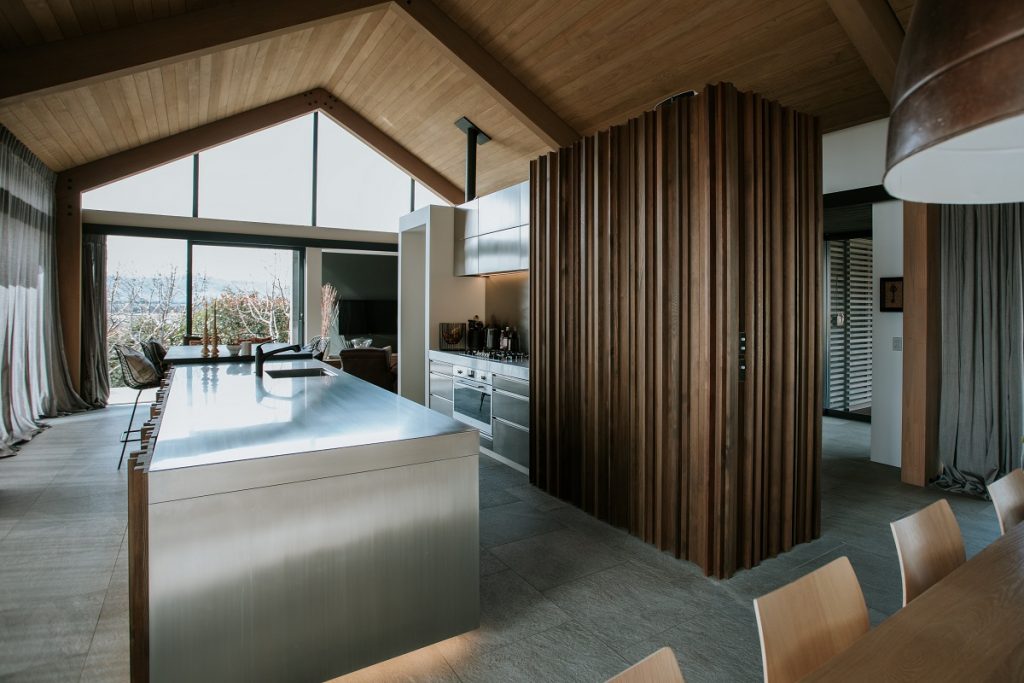 One of our highlights of 2019 was working on this stunning, multi-textured kitchen for a West Meadows Drive, Wanaka residence designed by Three Sixty Architecture.
"Envisaged as a home with soul that could expand and contract with the ebb and flow of guests while functioning as a beautiful place to retire for its permanent occupants, it needed to incorporate significant room for entertaining as well as various private areas." – Three Sixty Architecture.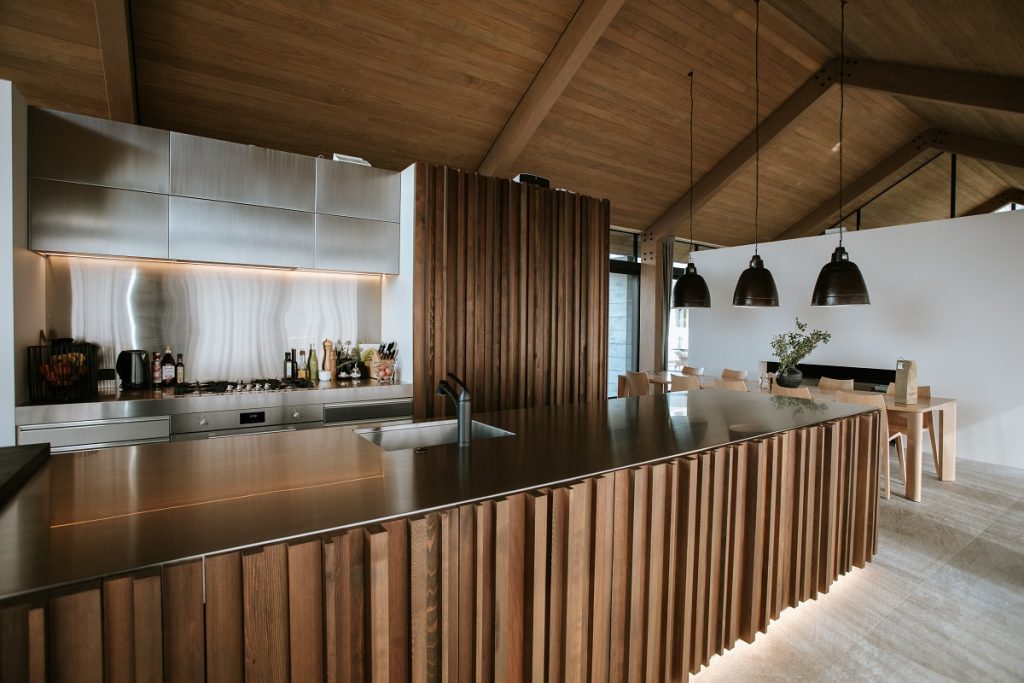 The interior and exterior textures chosen were designed to work in with the natural landscapes. In the kitchen, for example, the stainless steel countertops and cabinet fronts contrast with, and are softened by, the warmth of the kitchen island's offset wood façade and the stone flooring.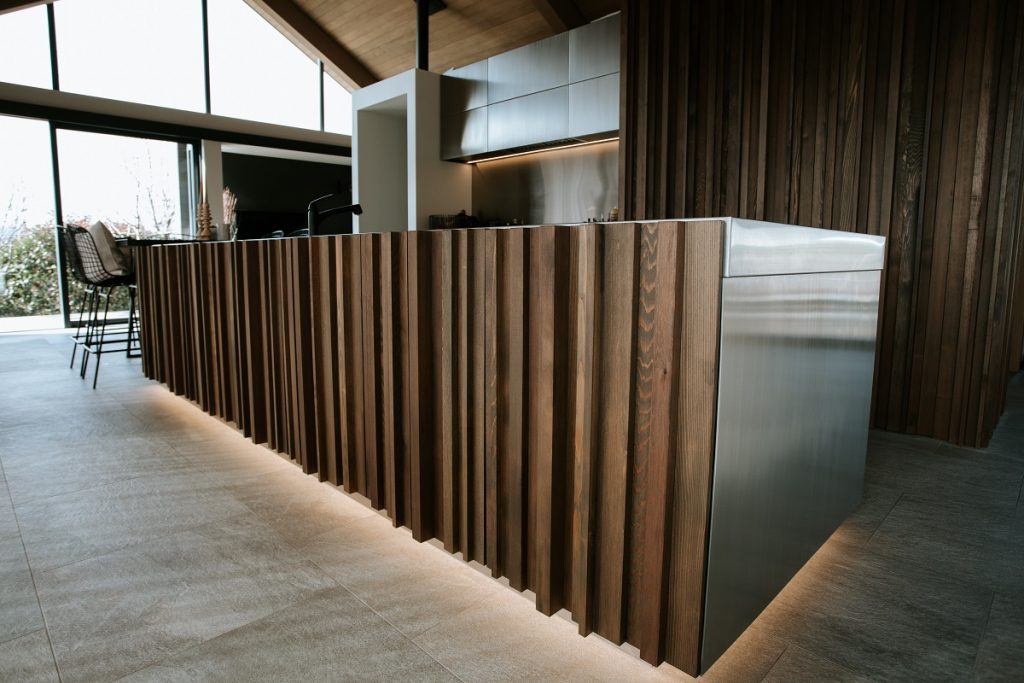 LED lighting illuminates the kitchen island from below and creates a floating feeling.
To learn more about this project, visit Archipro.