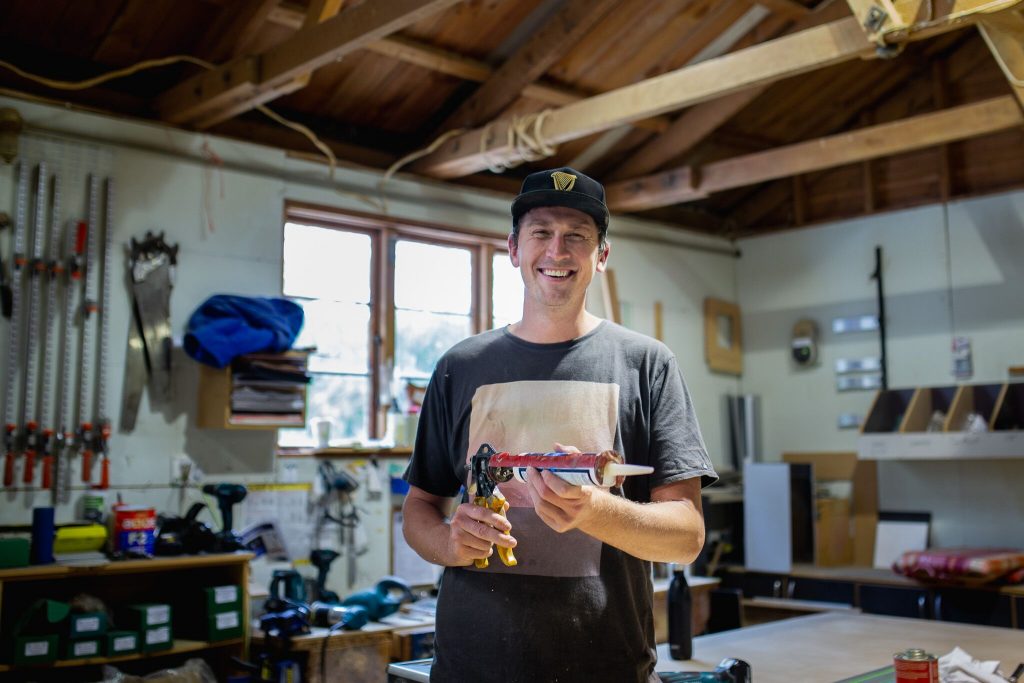 Andy started working for Wanaka Joinery and Glass in January 2019. He is from the UK, however he joins us following six years living in Margaret River, Australia.
Andy started his joinery apprenticeship 16 years ago, but his most recent spell of work has been on very high-end, bespoke, fine furniture. He worked on handcrafting ornate, custom one-off masterpieces, for example a $45,000 dining suite and a desk worth $20,000. Needless to say, he has a sharp eye for detail and design.
Andy is trying on the Wanaka outdoor activities for size. Although he likes hiking he has found his upper threshold in Isthmus Peak. He has Rob Roy Glacier and some time on the local ski areas in his sites.
Andy is enjoying applying this fine craftsmanship to kitchen and joinery amongst the WJG team. He is a huge asset and is looking forward to complementing his handcraft with the digital machinery. We welcome him to the team.