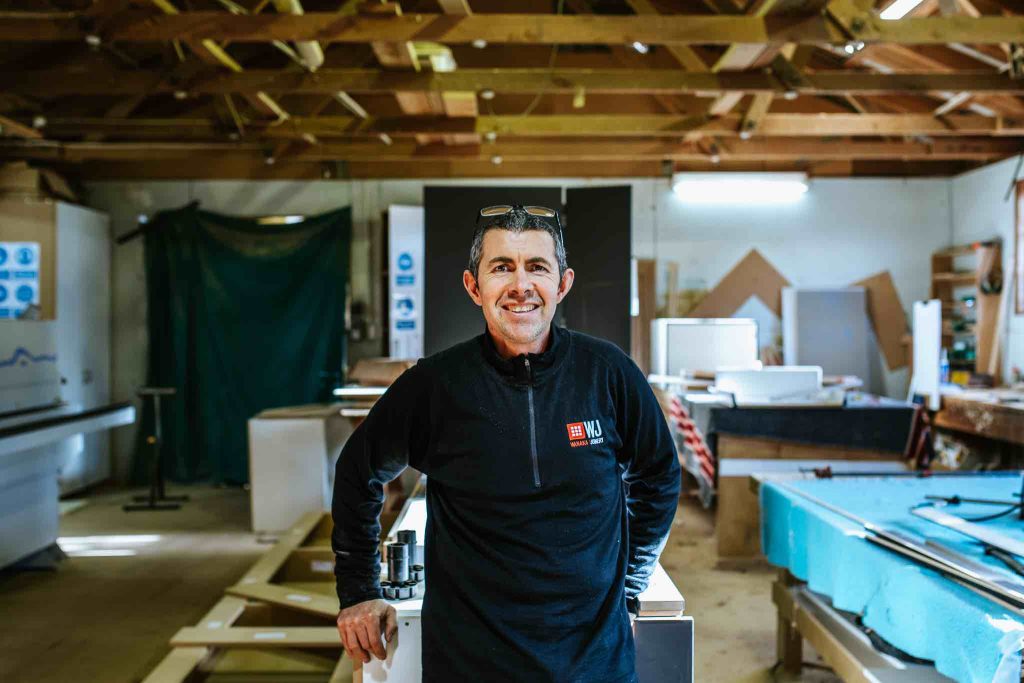 Chris became part of the Wanaka Joinery team in March 2021. As our new Production Manager, Chris is responsible for ensuring that each project runs smoothly from the moment the design is finalised until after everything is installed. He is the first point of contact for clients during this time.
Chris is South African by birth (you may notice his accent) but has lived in New Zealand for over 14 years – 10 years in Auckland and 4 years in Gisborne. He and his wife have been keen to move to the South Island for some time. When he was offered the opportunity to come onboard at Wanaka Joinery, they couldn't resist! They are absolutely loving Wanaka and are especially enjoying their first experiences of snowy mountain views!
Like most of the rest of the team, Chris enjoys the outdoors and is a keen cross-country mountain biker. Less than two months of living in Wanaka and he has already competed in the Contact Epic Mountain Bike event – a grueling 105km ride! He will fit in perfectly! Welcome, Chris, to the team.