Here at Wanaka Joinery and Glass we love clever design and smart use of space. We often showcase beautiful kitchens and lounge rooms but in this post we highlight some important kitchen design aesthetics that make a real difference to everyday life.
Your rubbish bin is the most used appliance in the kitchen. A practical solution that slides away inside the cabinet and is completely hidden from sight until needed. Double bin configurations are perfect for sorting waste and recycling in your kitchen. Because bins can be mounted at bench height, they are both ergonomic and practical.
We love Hideaway Bins!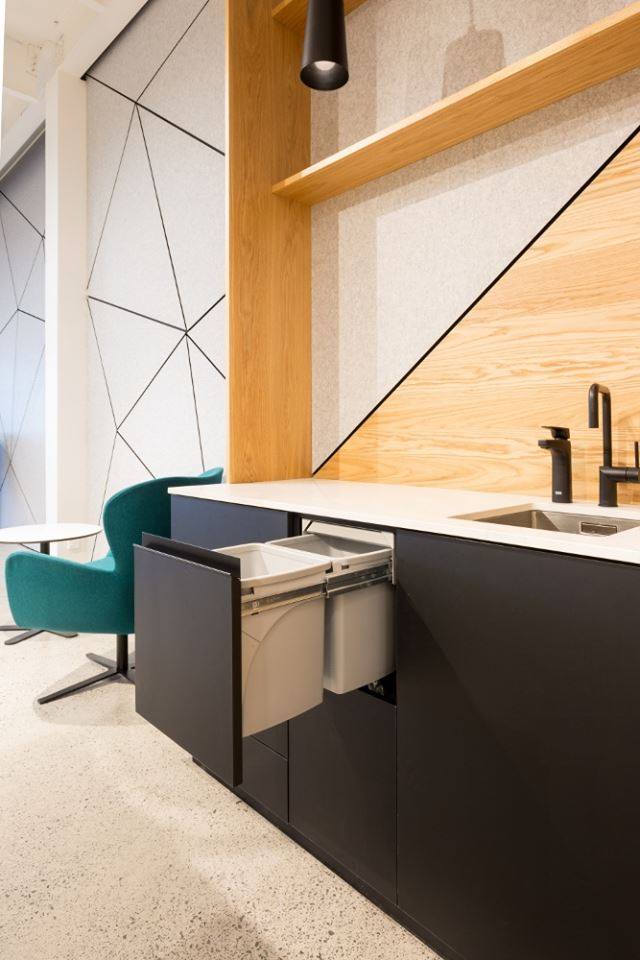 Small accessories, big impact!
Practical kitchen accessories make kitchen chores easier and organise interiors. Spice, knife, cutlery and a pull out pantry ensure that everything is exactly where it should be.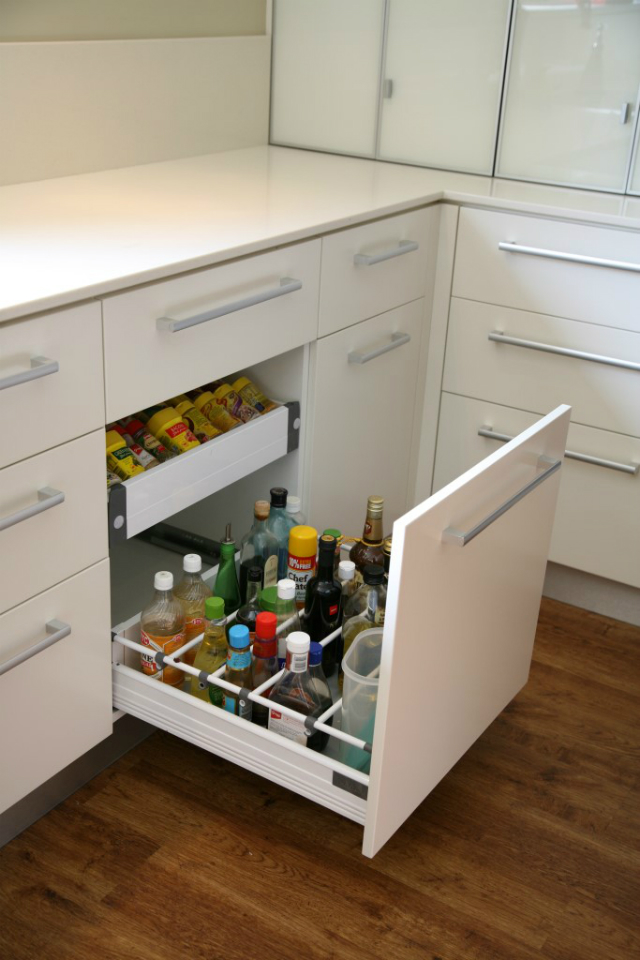 Elegant tidiness in warm shades of wood
Drawer inserts in a wood design provides an impressive sense of order and at the same time adds tasteful accents to the inside of the furniture. Not just for the kitchen!  Check out our range at 52 Ballantyne Road, Wanaka.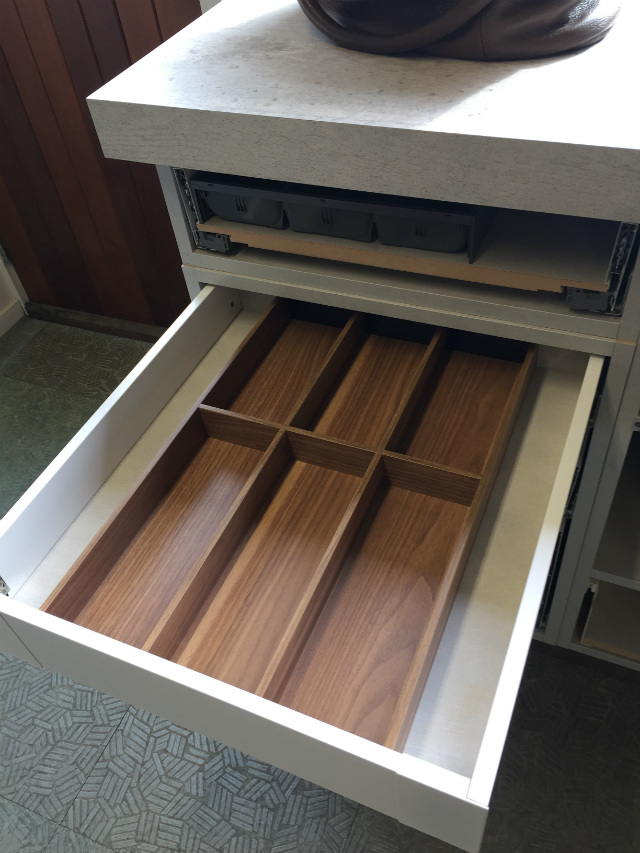 Ok, not technically a drawer, but some things simply need quicker access than others! Wine racks and fridges in your new kitchen………viewing becomes an integration of your Kitchen design, making the selection of a bottle as enjoyable as a Central Otago Pinot on a cool autumn evening.
Cheers to that!