While there is a trend towards tiny houses and small living spaces, you don't have to live in a cramped environment. With innovative cabinet hardware systems you can make a room more spatially efficient with multifunctional utilisation options.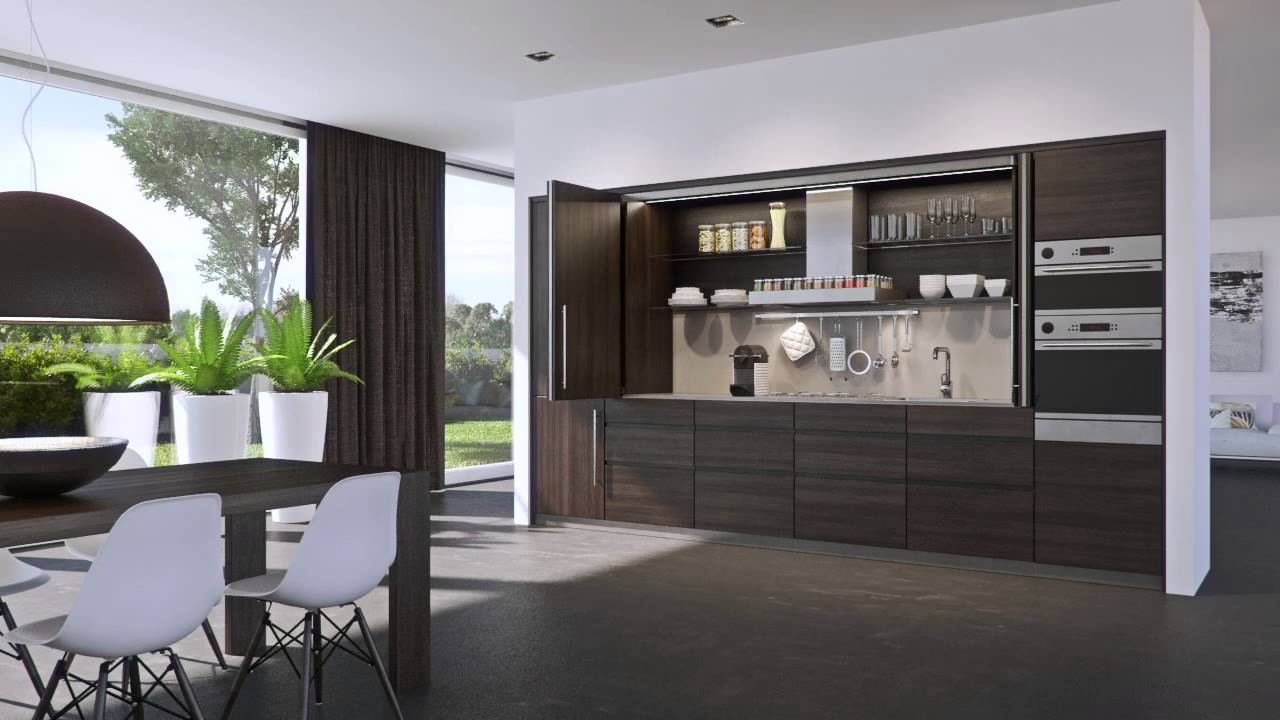 Meet the new Hawa-Folding Concepta 25. Its revolutionary design enables the entire cabinet widths of up to 2800 mm to disappear flush with the side of the cabinet in a single smooth movement. The future of creative application designs is literally wide open: from an office recess in the guest bedroom, to a utility room in the bathroom, and a kitchen in the living room of a small house or guest house, the freedom of design is virtually boundless.
Hawa's high-quality scissor technology guarantees that doors move easily and quietly without ever jamming. The gap pattern presented to the beholder is as calm as the doors are quiet.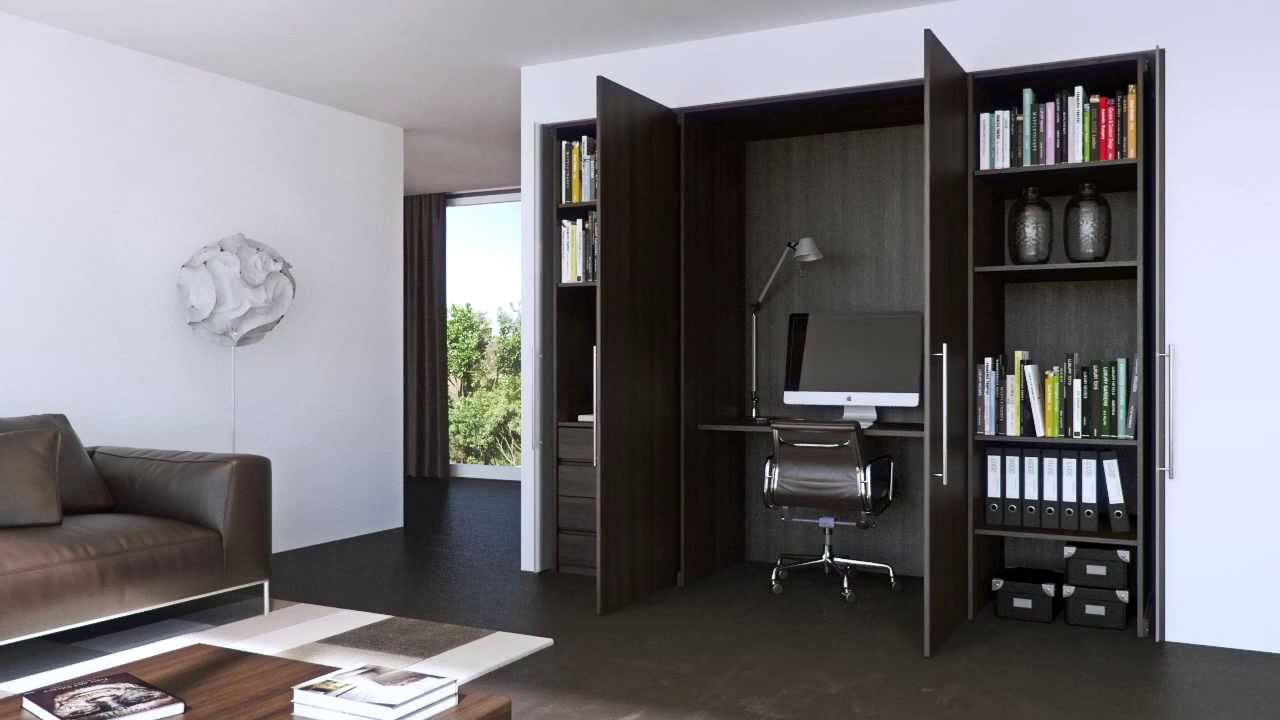 The Concepta bi-folds two doors and slides them into the side niche. You gain more freedom of movement in rooms as doors are parked away flush inside the cabinet body or recess when the front is open.
The right solution for every structural situation

Whether simple cabinet designs with an optional base profile for overlaying cabinet fronts, room high solutions without a cabinet base or semi height fronts: the Concepta fits the bill. Walk in cabinet installations with uninterrupted flooring in wall recesses, for instance. Or fronts from worktop to ceiling as a creative option.
If you'd like to discuss innovative cabinet design please contact us.