The team at Wanaka Joinery and Glass recently enjoyed designing, manufacturing and installing joinery for Kaye Hancock's new home in Wanaka.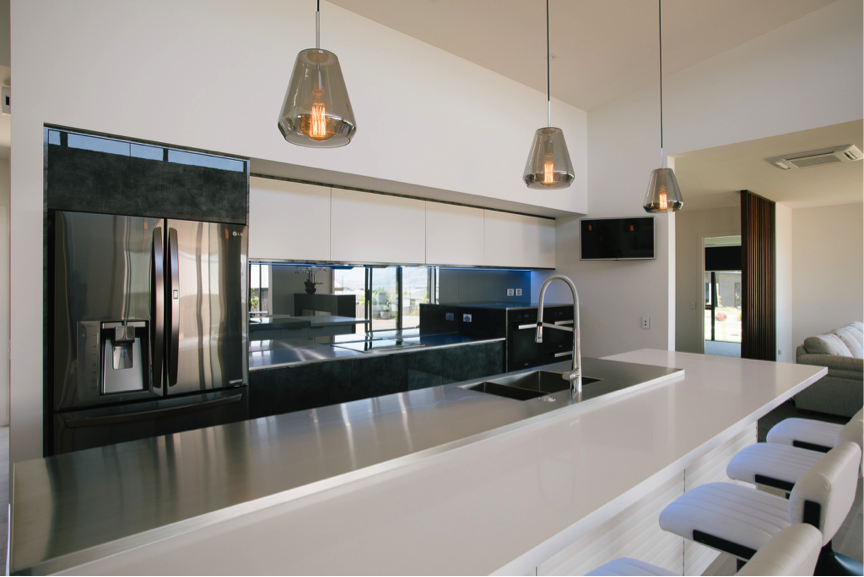 After living in a motor home for a few years Kaye and her husband decided to put down roots in Central Otago. Turnkey Homes were the builders on the project and got us involved early on. Our designer Amanda sat down with Kaye to chat through her vision and ideas for her new home.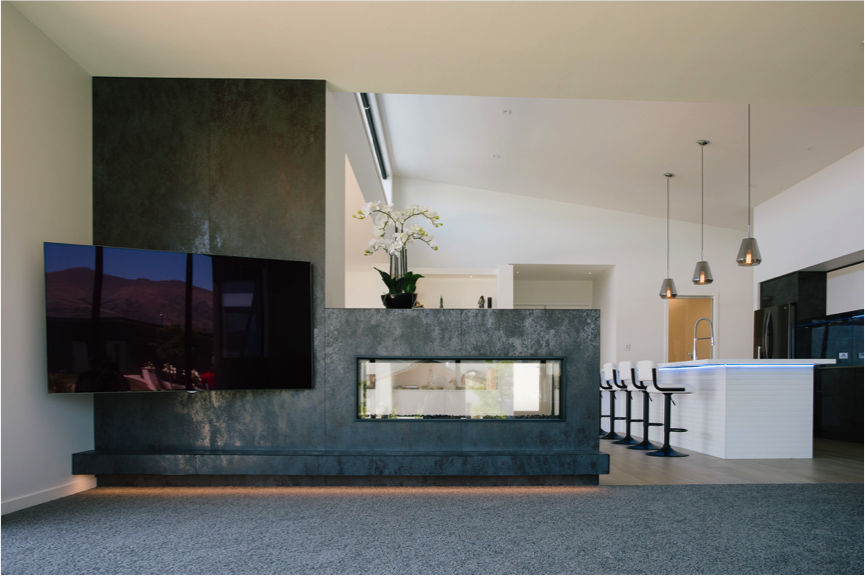 Kaye said, "the initial discussion was lengthy, we talked through my ideas and vision for each space with Amanda giving us suggestions and guidance along the way. She took all the information away and came back with a concept, a little different than what we had originally imagined, however with some tweaks and changes we got underway.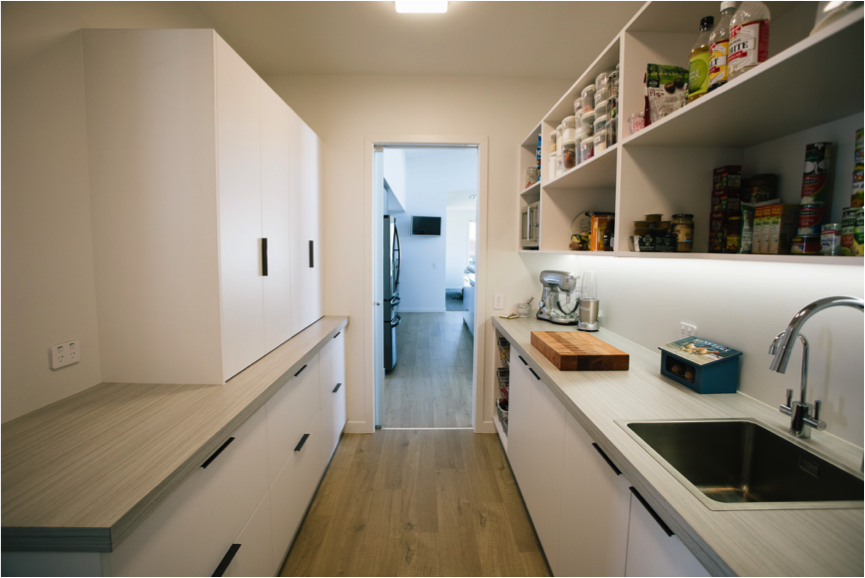 Amanda brought both practical and aesthetic ideas to life. For instance she introduced a leather feature, which softened the space; a material we would not have thought to use. During the install we worked closely together to troubleshoot, make changes and to adapt the plan to suit my vision. We continually improved on the initial ideas, which meant the end result had been enhanced every step of the way.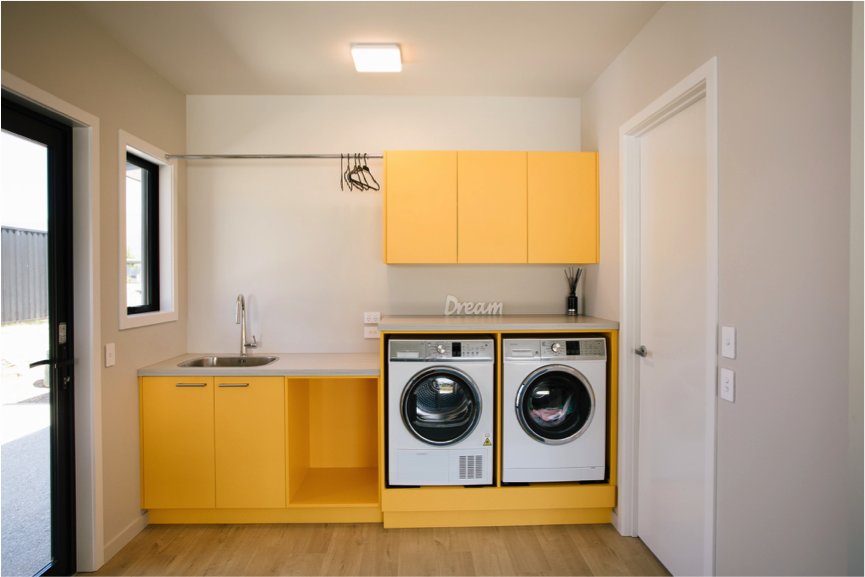 We worked with Amanda on some other aspects of our new home, built in cabinets, features on our fireplace one of our favourite areas, our bright yellow laundry. Amanda worked closely with the engineer to get some technical aspects of the instalment just right. The team came in for install, once again adapting and enhancing the project along the way. Everything work so well and we are so pleased with the end result."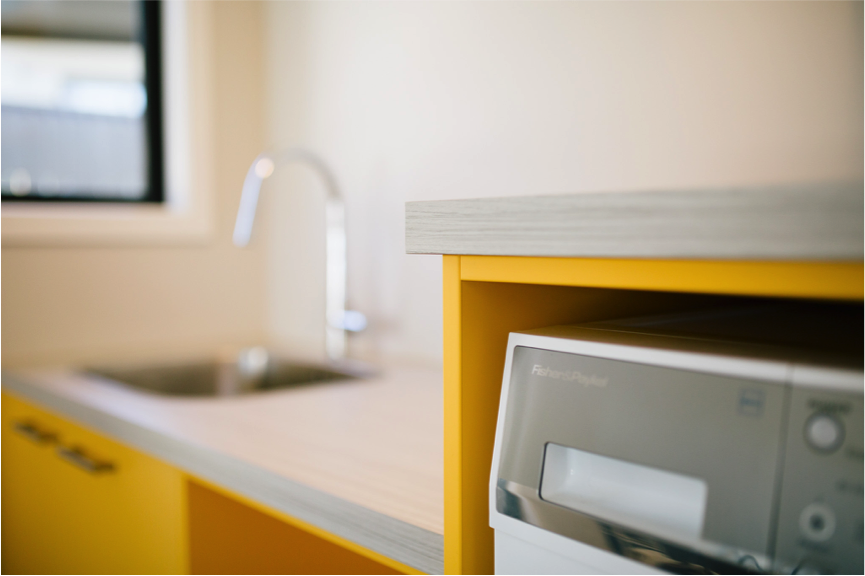 This project has been a pleasure for the team at Wanaka Joinery and Glass, from initial concepts, through the build and install phase, we have enjoyed it all. The finished home looks incredible, one build project we are proud to be have been part of.