Fiona Campbell got the team at Wanaka Joinery and Glass onboard for her recent kitchen remodel here in Wanaka. This large-scale project spanned eight months and transformed the central living space of her home into a functional and beautifully designed kitchen. The core space of the family home was designed in keeping with both the aesthetics of the home and the outdoor Wanaka style. The action packed hub of the household now flaunts a practical yet stunningly elegant kitchen space.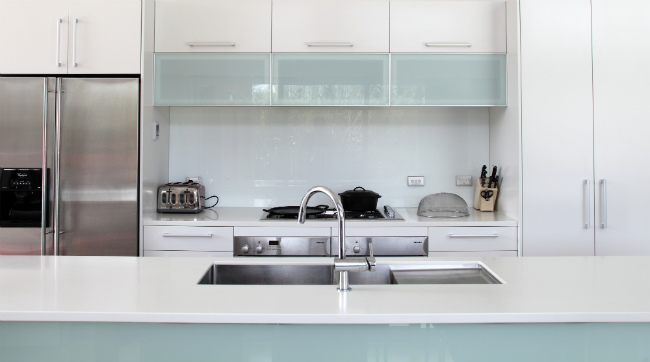 The key for Fiona was to gain quality workmanship, practical and well designed kitchen, right here in Wanaka. Fi is really pleased that she was able to find this with Wanaka Joinery and Glass. In actual fact in her own words she claims to prefer "good quality handcrafted kiwi-made products, to over-priced designer ones". We couldn't have said it better!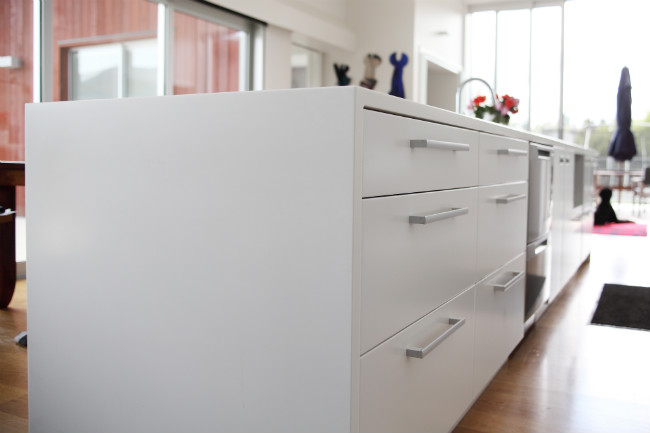 Fi has noted that Jason was very patient throughout the process and has been diligent in ironing out any issues. She said Jason has "gone above and beyond" and has researched far and wide for particular solutions and products to suit.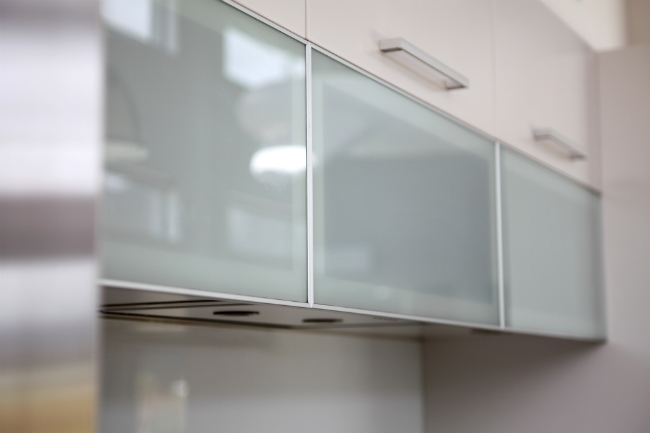 As a long term client of Wanaka Joinery and Glass, Fiona explained that one of the best things is the fact that as Jason and the team are based in Wanaka they are available to come back to make slight adjustments as the kitchen settles in. She suggests that after spending some time in the new kitchen, the benefit of Jason coming around to tweak small fittings or make minor changes is invaluable. She says "it is this after-project service that just finishes a big job like this off nicely, the proof is in the after-install care. Jason will come around for small jobs and that is not always easy to achieve in Wanaka".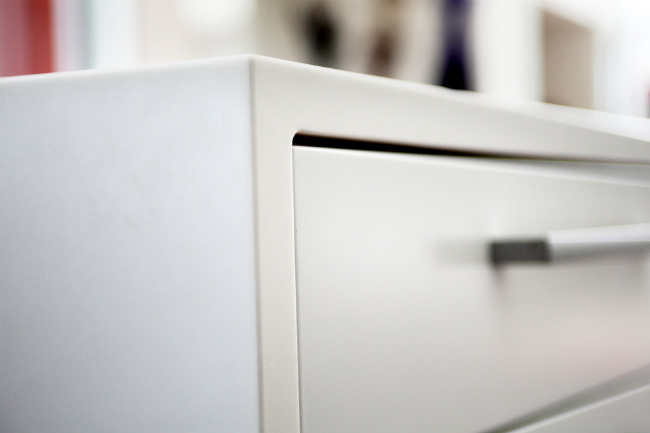 For Wanaka Joinery and Glass, this has been an enjoyable and satisfying project. We felt privileged to create such a workable yet beautiful looking finished product and be part of this stunning home's story.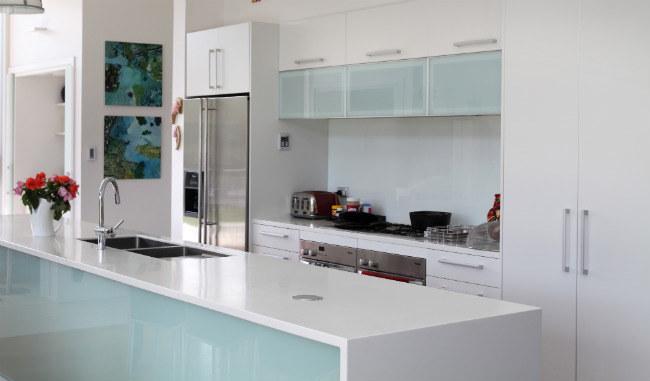 A little bit about Fiona Campbell
Here at WJG we are fascinated by folks who have not only mastered their craft, but who follow their passion to do things merely for the love of it. We think Fi falls into this category. In typical Fi fashion, a little lateral thinking resulted in The Real Art Roadshow, a travelling collection of contemporary NZ art. Alongside Fi, Rob McLeod and Gerald Barnett curated a mobile art collection to take to the schools around NZ to allow kids to experience real art where they may never have had the opportunity . A mighty big truck origamis into a 80m2 fold out art gallery space. We think juggling logistics, practicalities and a little bit of design means WJG and Fi have more in common that you think! Keep on truckin' Fi.
Photos credit: Alpine Image Co.