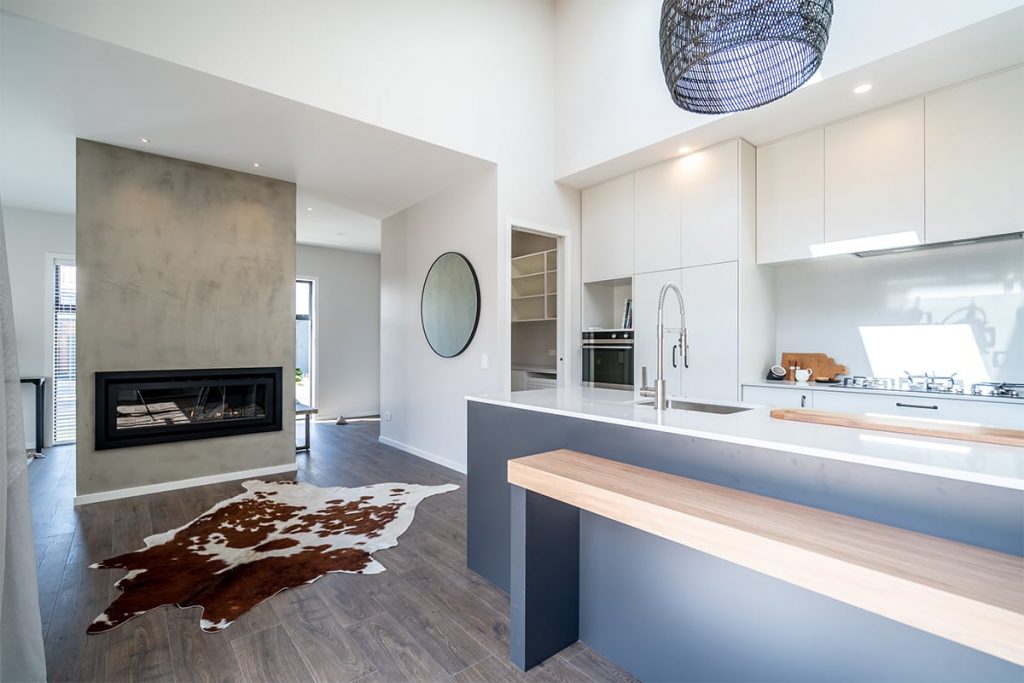 Here at Wanaka Joinery we love supporting and working with other Wanaka businesses. One of our closest working relationships is with Penny Calder from Instinct Interiors. She fits seamlessly into Wanaka Joinery and is an extension of our team. Her work is stunning and we have integrated our processes to create efficiencies and cost savings for our shared clients.
Our partnership with Penny began a few years back when she contracted into our business to help with design work. It was during this time that we all got to know each other well.  Jason and Penny clicked and it has been smooth sailing ever since. Penny continues to work closely with Michelle to collaborate on a range of projects.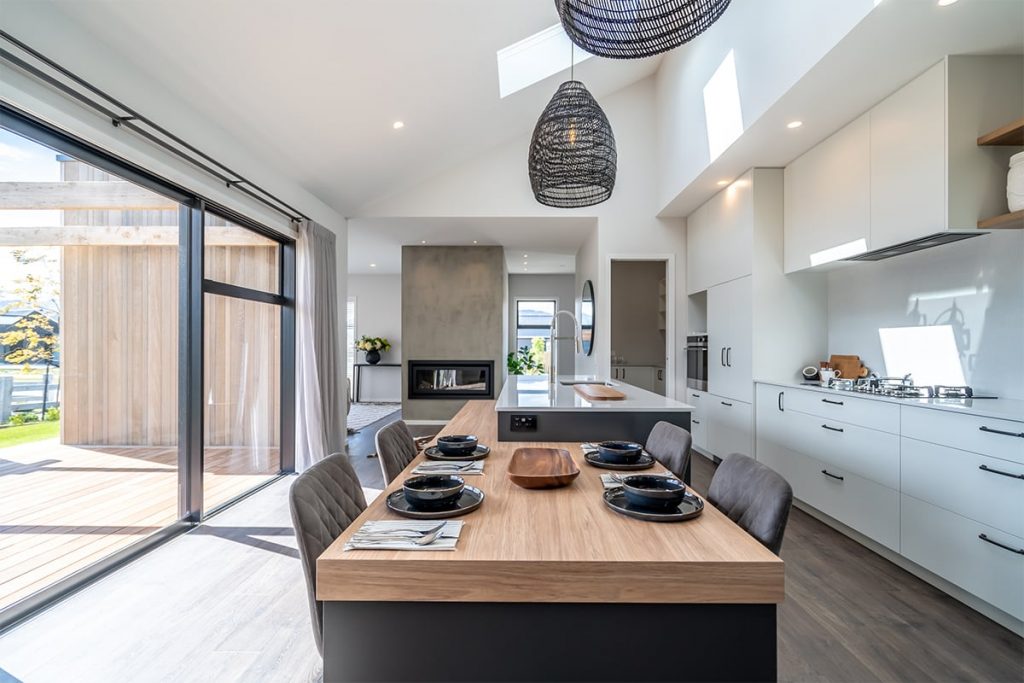 Penny's designs capture that perfect balance of aesthetics, function and feel. She has a background in joinery, which means she has an in-depth understanding of what's possible.  She knows the products, trends and materials well. When considering first concepts she is able to visualise detailed aspects such as final finishes, kitchen cupboard fronts, benchtops and textures. This end-to-end, design-to-install visualisation is what makes this the perfect partnership.
One of Penny's favourite aspects of design, besides joinery, is lighting. She considers lighting to be multi-dimensional. There is the aesthetic of the actual fitting or fixture; this can change the style of the room. The way light is angled or coloured can change the mood of the room and placement can change focal points or emphasise features. Penny also enjoys the way you can combine clever lighting and detailed joinery to add unique features to your home, such as lighting in the toe space of a kitchen island to give the sense of floating.  Lighting is the first and last thing she thinks about on each project.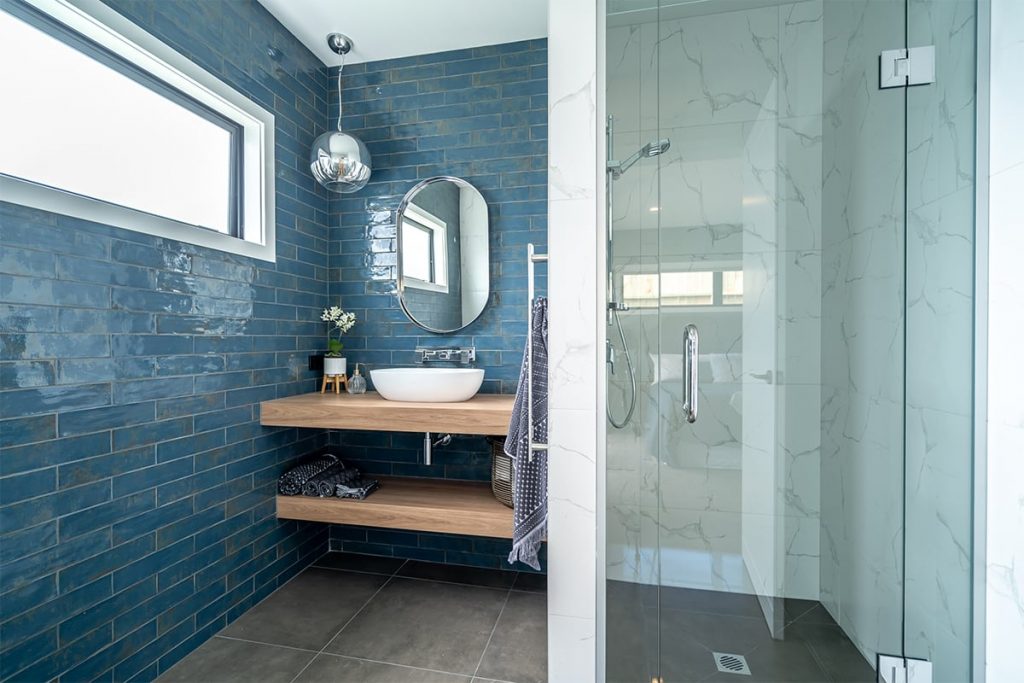 We asked Penny what she liked about working with Wanaka Joinery and she said two words: "It's easy". She added, "It's just so easy, nothing is a problem. Michelle and I bounce ideas off one another; we help our clients make necessary changes and map a way forward. Because our process is so streamlined, the clients end up with a smooth process and the end product is exactly what they initially decided. The integration from design to execution and installation is carefully managed in terms of software and the workshop."
Penny has spent a chunk of time in London designing and has owned Instincts Interiors in Wanaka since 2013.  She has a sophisticated residential interior design portfolio including renovation projects, high-end styling and commercial remodels and installations. We are so pleased to work with Penny on these projects.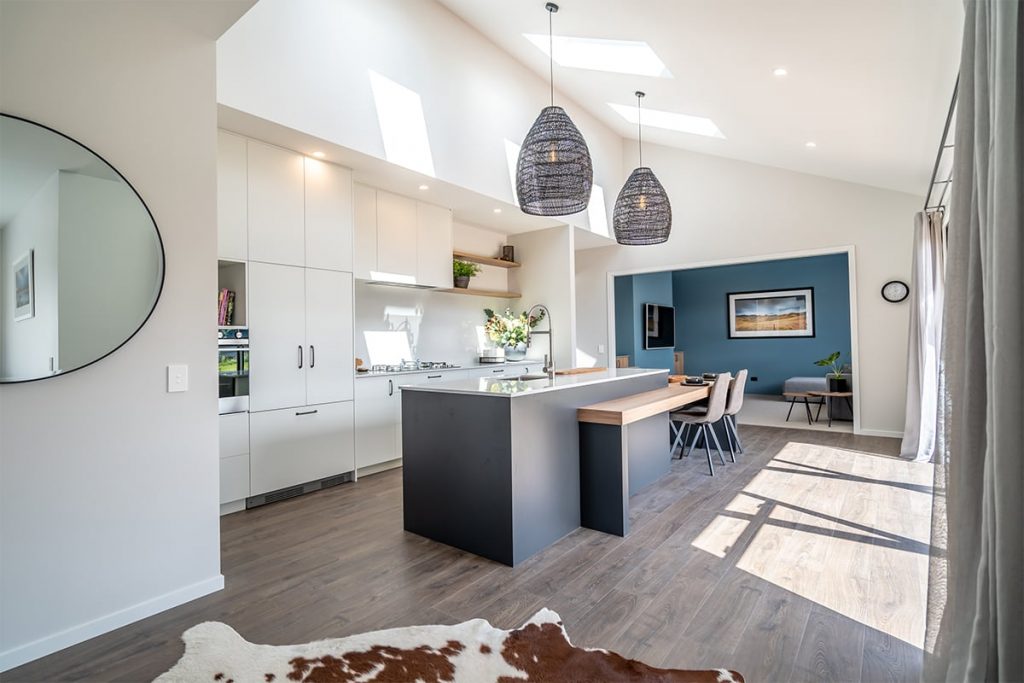 These images are from our joint project on the Sentinal Homes show home.