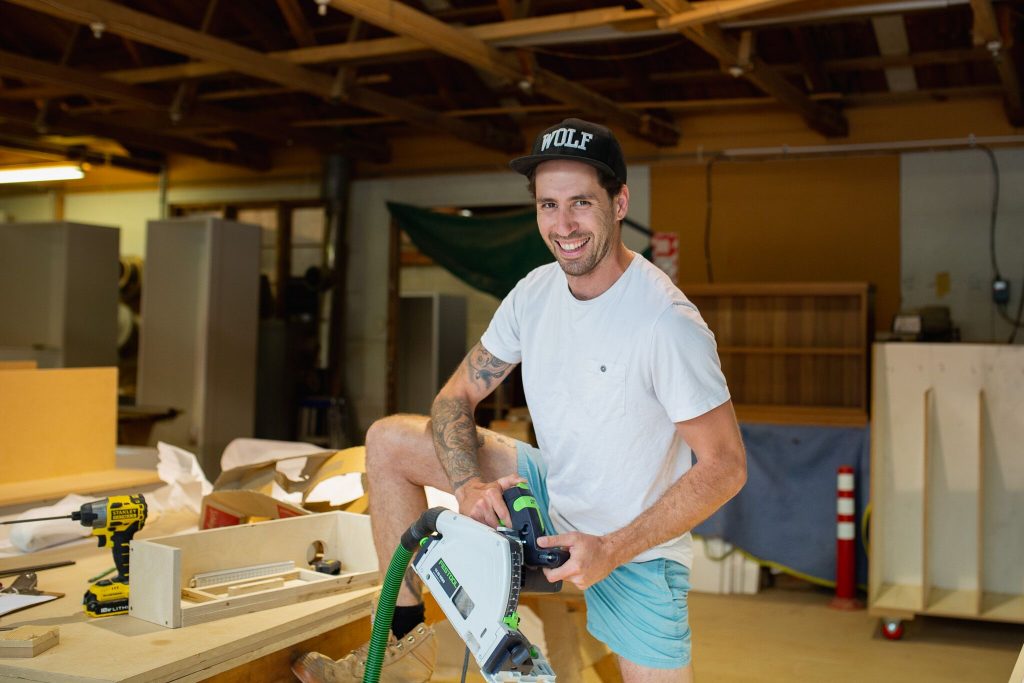 Jamie joined Wanaka Joinery and Glass in September 2017.
Jamie is a cabinetmaker and carpenter by trade, with a bunch of shop fitting experience thrown in for good measure. He brings a breadth of experience to the workshop; Jamie's additional skills and approach are an asset to our core team.
Before landing on our shores Jamie was fitting out bars and cafes in the city with a mate. Then a season moonlighting as a lifty at Perisher sparked his wanderlust and passion for snow. Originally from Australia, Jamie was drawn to NZ for mountains and adventure. He found both at the Remarkables ski area working amongst the operational team for two winter seasons.
Jamie loves Home and Away – not the TV show. An adventurous soul, he loves living in Wanaka and all that it has to offer, but he also loves getting away to the coast and exploring the South Island. He has settled in nicely to the Wanaka lifestyle, living on the river with a jet boat, a dog and chickens. What more could you need?
Jamie enjoys working with the team and being part of a productive and positive workforce. Cheers Jamie, we are stoked to have you on board at WJG.