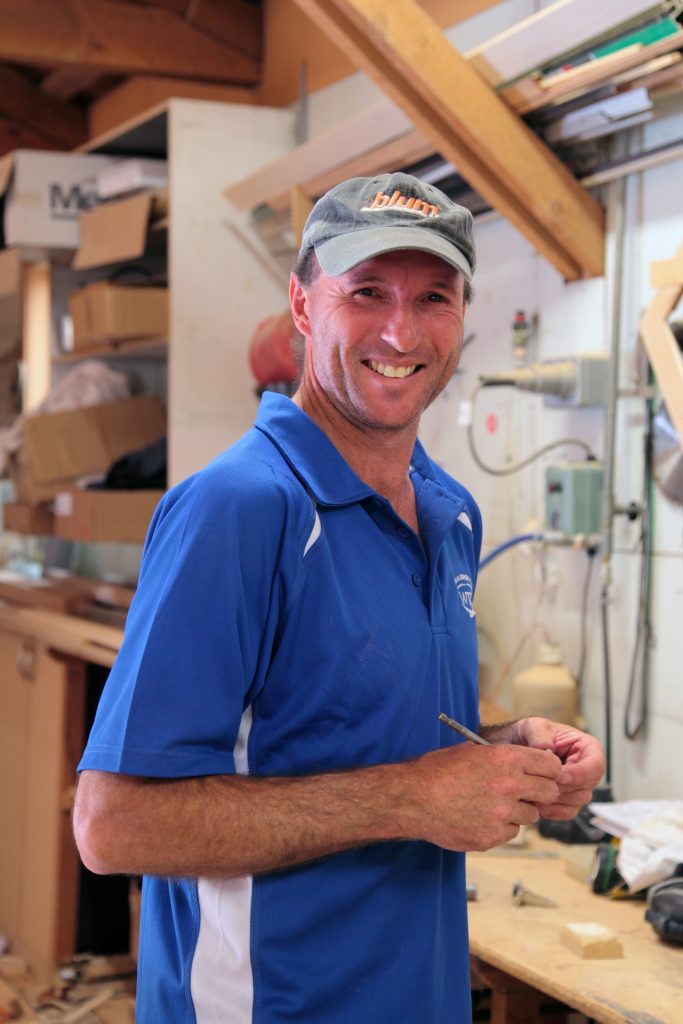 Over the last 35 years, Jason has moved from apprentice to owner/operator of Wanaka Joinery & Glass. He has now owned the Wanaka Joinery and Glass for 17 years!
Growing up in Kaikoura and then Wanaka, Jason didn't have solid career plan in mind for when he left school. By chance he ended up gaining an apprenticeship position at what was then known as Wanaka Joinery. He worked hard for a number of years until another opportunity fell into place, taking over the business with partner, Tania, when the owner sold up.
Over this span of time, Jason has seen his role in the business develop from hands-on, workshop-based, to computer-based programming, job management and client liaison. While he misses the purism of the workshop floor and working by hand, as a business owner, Jason certainly appreciates the benefits of new technology. What used to take hours to measure, cut and edge, now can be done simultaneously in minutes by their sophisticated machinery.
True to his craftsman roots, Jason sees himself as a specialist joiner, and not a mass producer. He likes working out the details whether is a custom kitchen for a discerning home chef, a jaw-dropping timber entryway, or a heavenly staircase, Jason and his team will deliver the goods.