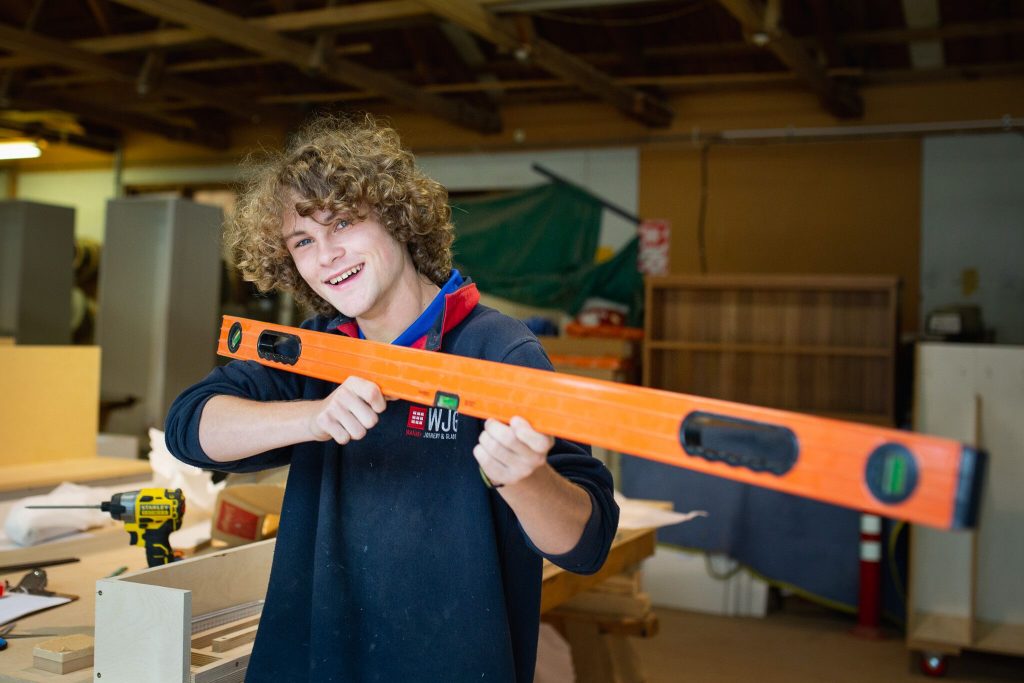 Nathan is our junior; he came on board in November 2018 as our apprentice. Nathan brings enthusiasm, youth and a willingness to learn to our team.
Nathan completed his senior year at Mount Aspiring College where he studied woodwork for several years. He is passionate about woodwork and feels lucky to have landed a job where he can learn from such an experienced group of craftsmen. He knows he has a lot to learn but is excited by the prospect; he knows the job has a lot to offer.
Nathan is into football, he plays for the Sunday League Wanaka team right here in town. In the winter he goes snowboarding at Cardrona.
We are chuffed to have such an enthusiastic and capable apprentice on board the team. We are pleased to be able to pass on a broad range of skills to the next generation of joiners.