Renovations are always fun and challenging projects. It's exciting to be part of reviving a home-owners space, with a definite 'before and after' satisfaction that doesn't quite happen with a new build. Recently, we joined forces with three other very talented businesses on a local Wanaka renovation. We love to share these projects which showcase the incredible capability and feeling of community in our small town.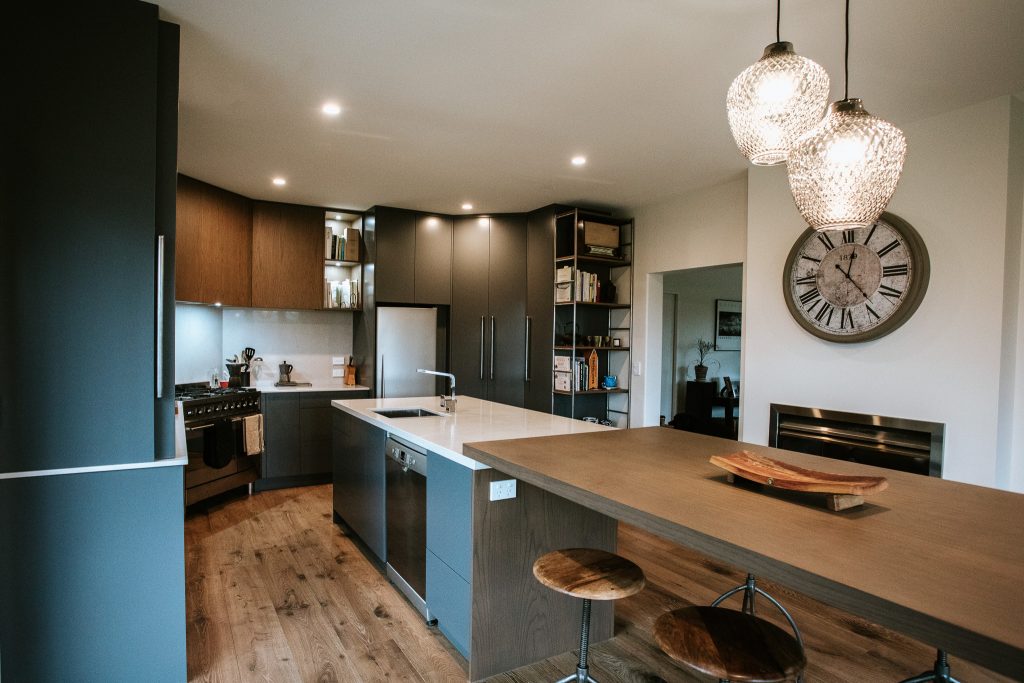 Our client approached us in the early planning stages of their project. They planned to relocate to Wanaka, but prior to the move, they had big ideas for how to inject a new lease of life into their outdated kitchen and dining area. We were going to need a few extra pairs of hands to make their project a reality!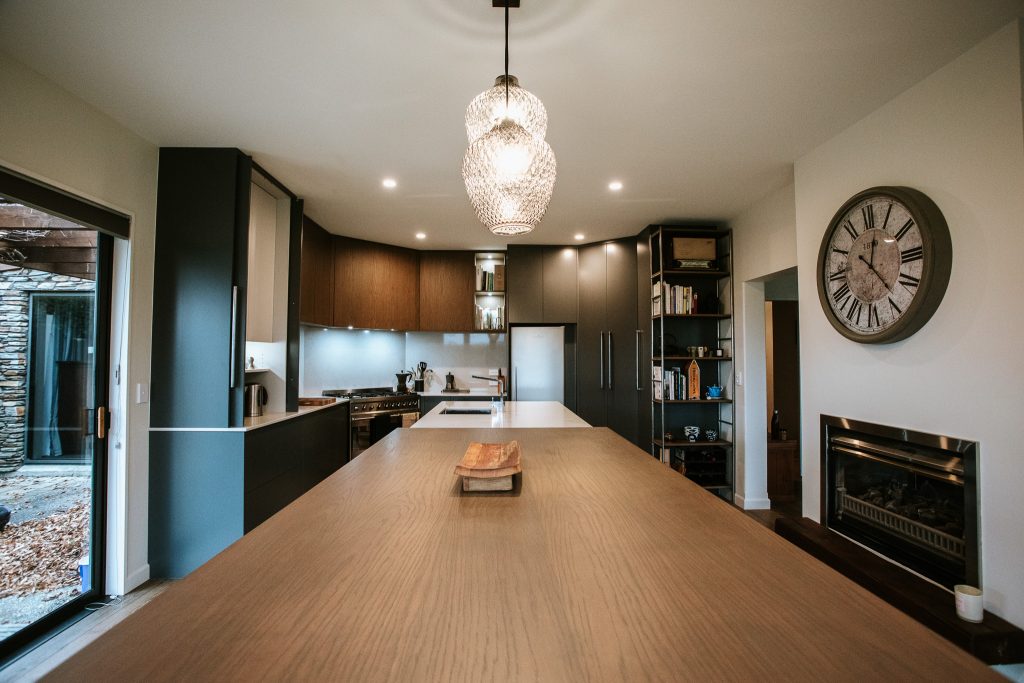 First things first, Michelle Andringa (our in-house design guru) worked with Penny Calder of Instinct Interiors for the overall styling. Michelle drew up some fantastic renders, so it was easy for our client to visualise their new kitchen. Our client knew what they liked, and Michelle and Penny were the perfect team for the job, listening to the brief while bringing in their own originality and creative flair.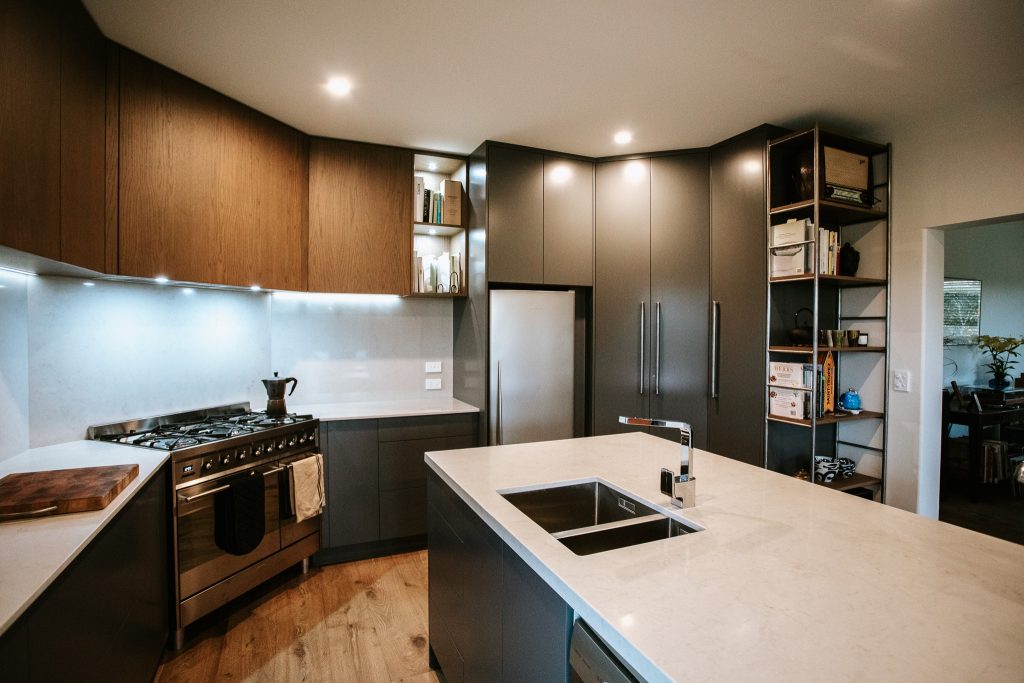 Mark Anderson of MA Building was enlisted to come on board for the building work that needed doing for the renovation to start taking place. Mark and his team have plenty of experience in this aspect of building, bring exceptional attention to detail and are always keen to meet a challenge with a solution.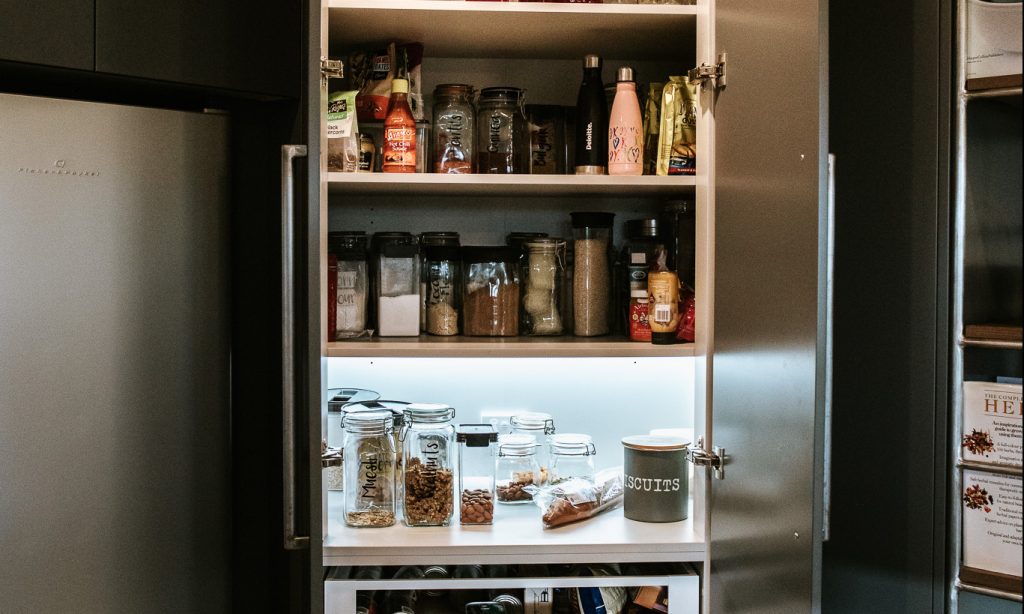 Once the final design received the big tick of approval from the client and the building work was complete, it was time for the Wanaka Joinery team to bring the design on paper to life. We rolled up our sleeves and got to work. Sleek, contemporary, with contrasting colour and texture, the kitchen and dining interior is now a true statement, open and inviting.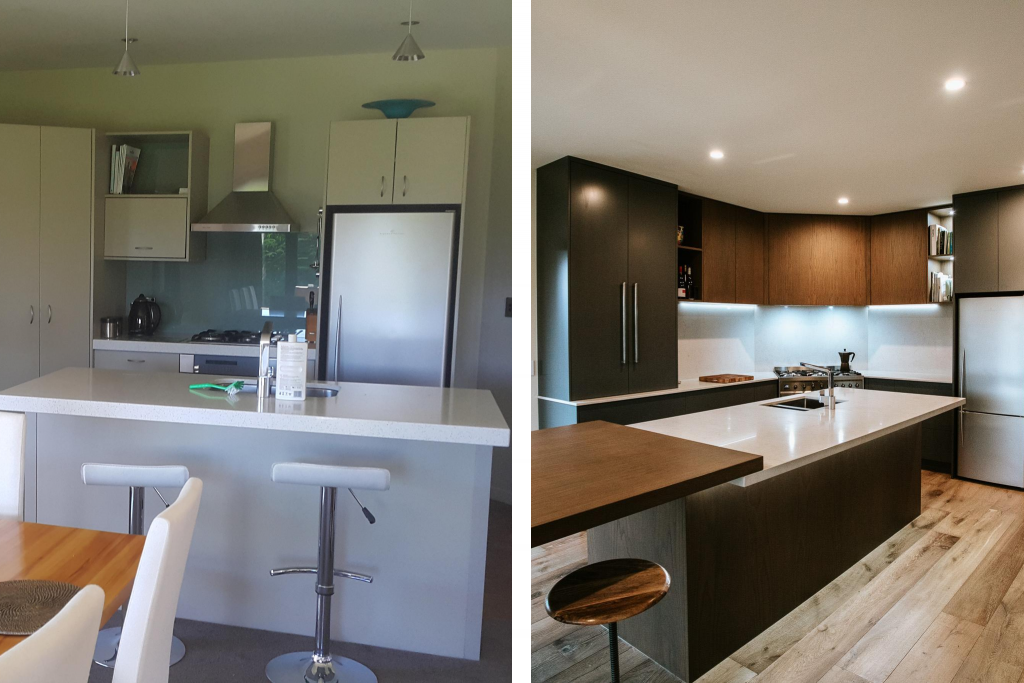 For a unique finishing touch, we asked Wanaka Stainless to forge the custom steel handles and shelving frames, which accentuated the classic contemporary vibe. Led by owner Olly Lewis, Wanaka Stainless have a team of exceptionally skilled engineers, who sure can wield a welder! They fabricate a huge range of precision componentry for residential finishing work, and as usual, we were over the moon with the results on this one.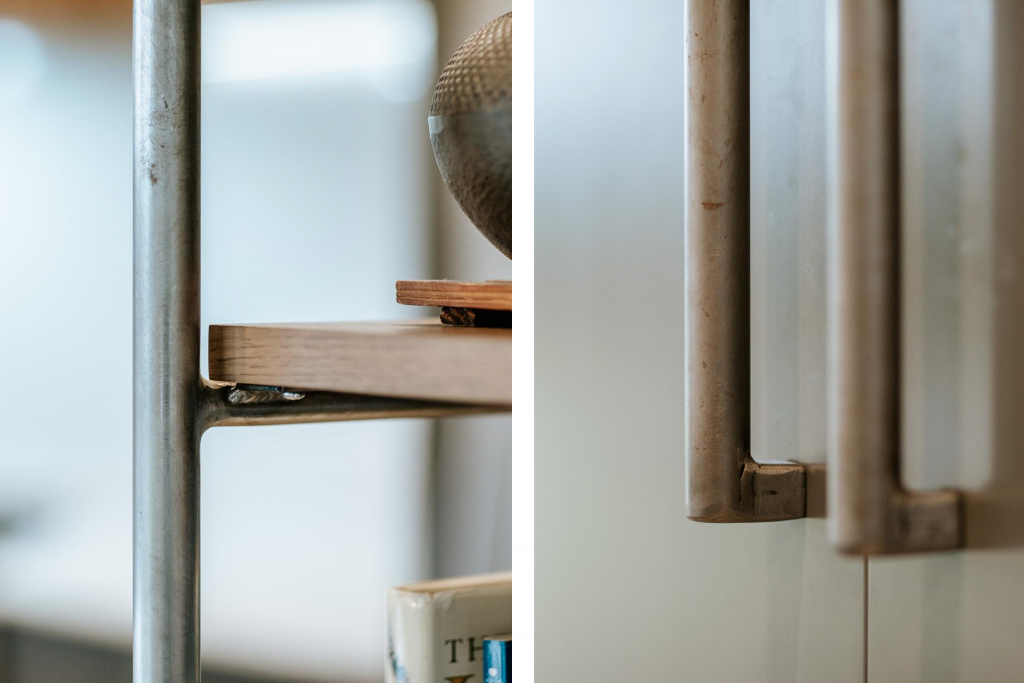 Another great collaboration project, straight out of Wanaka; it is truly an honour to work with you all. Here's a big shout out to the small businesses in town, getting the job done, and to all our clients who support us.