Did you know the process of veneering dates way back to ancient Egyptian times, where wood was considered a precious scarcity? Throughout the ages, timber veneer has been used as a decorative product to beautify handmade furniture pieces and artwork, then in more recent years, modern technology has taken veneering from an intensive handicraft to a slick production process – with an admirable resulting product. 
Wood brings a special kind of character and richness to any kitchen design, traditional or modern. You may be surprised at just how many different finishes and tonal ranges are now available!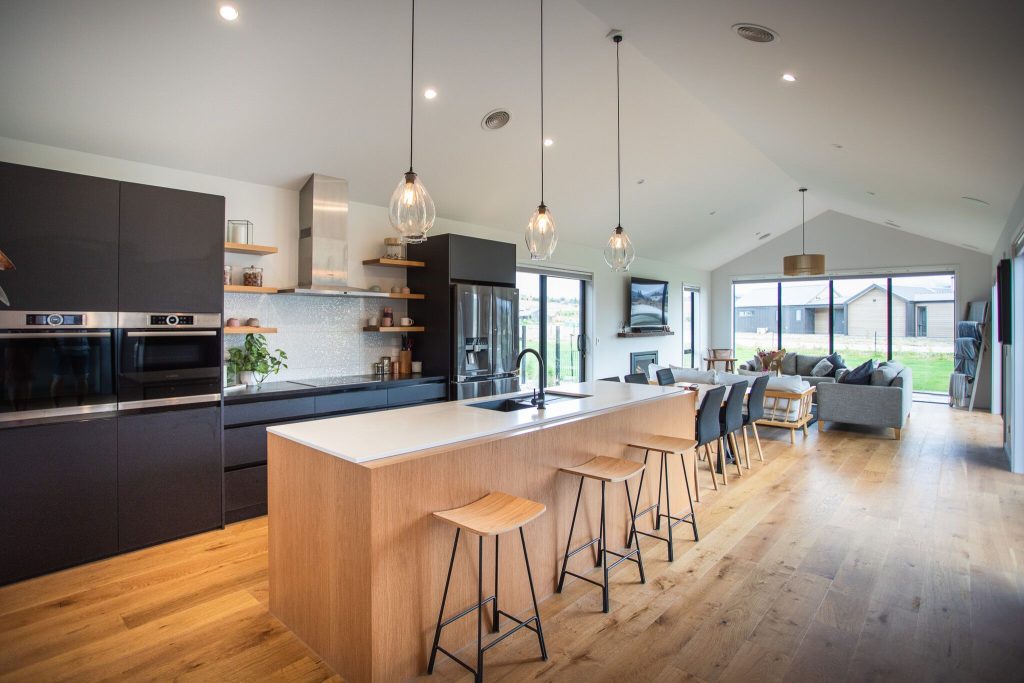 Stable
So, how is veneer made and what do we mean by a 'stable' product? Put simply, veneer consists of multiple very thin (approx 0.6mm) slices of timber called flitches, which are laid up and pressed onto a substrate board, creating a totally unique veneer panel used to build cabinetry or joinery. There are various options for the substrate base, including mdf and various plys. This results in a product that is specifically manufactured for purpose and therefore not prone to cracking, splitting or warping – which can be a challenge with solid timber.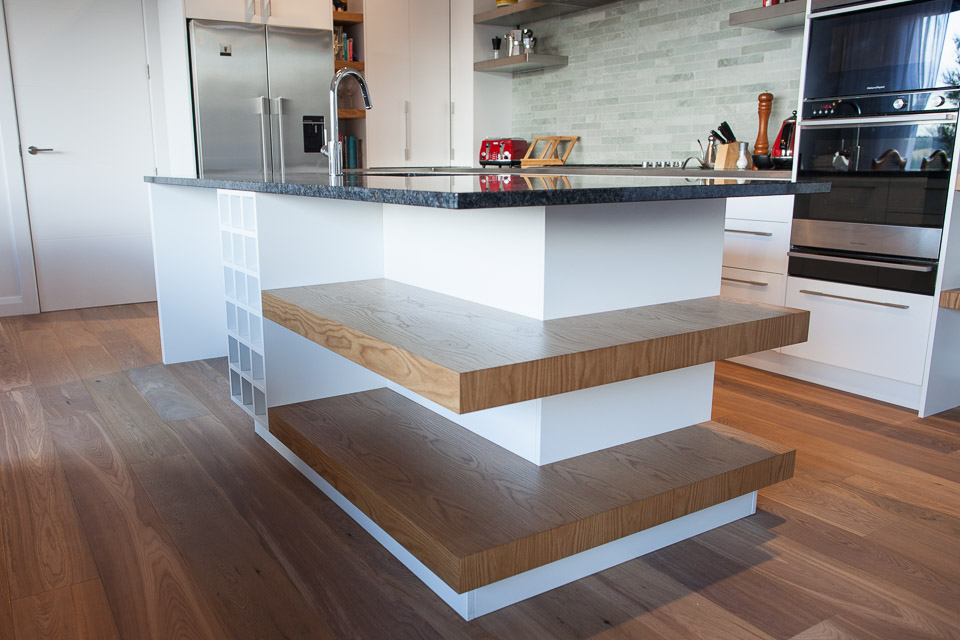 Sustainable 
Veneer is a much more environmentally friendly option than solid timber, mainly due to the quantity of wood used in the manufacture process. The thinness of the 'flitches' allows many veneer panels to be made from the one tree, using the log in its entirety with virtually no waste. Substrate boards are manufactured from easily grown and harvested timber and use significantly less resources to produce and are ECNZ certified.
The 'Track My Tree'  initiative by NZ Panels group means you can actually find specific details for the tree which your veneer was sourced from, to give you peace of mind – including the MPI permit, tree source and the location of the tree on google earth. 
Read the Prime Panels statement on sustainably sourced NZ native timber.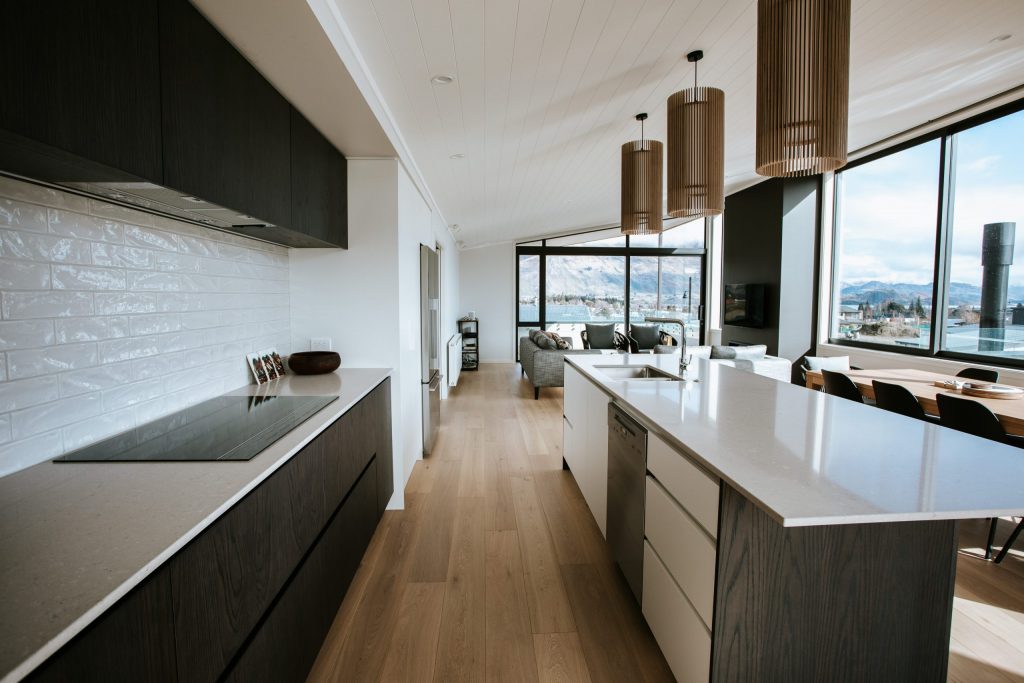 Style
Whether you're aiming for an alpine vibe, a country farmhouse look, or a simple contemporary style, wood can instantly transform the heart of your home. Flitches are made by slicing through the tree as a cross section, creating remarkably striking grain patterns with diverse texture and depth. 
There are over 40 species of native and exotic veneers available in NZ, to fit effortlessly into the interior styling of your home. Depending on the desired finish, timber veneer can come 'au naturale' with no man-made influence to the grain, or available in a more standardised style when a more intensive manufacturing lamination process is opted for. The possibilities are endless, and best of all, unique to your kitchen.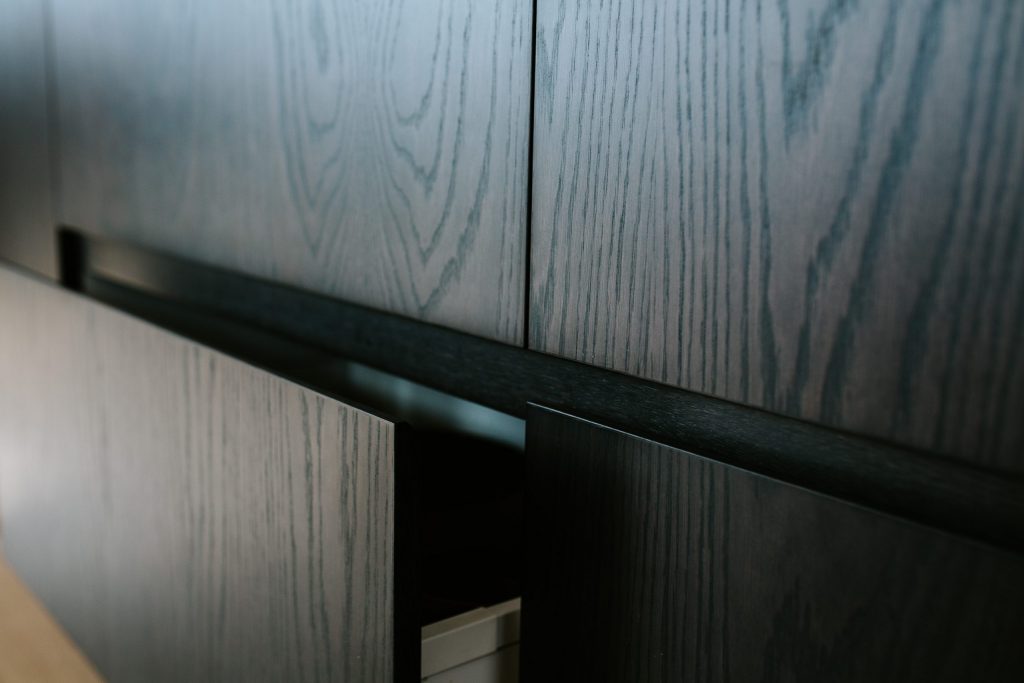 Want to know more? Prime Panels NZ (a NZ supplier and manufacturer of veneer) have a great range of short explanatory videos available online.