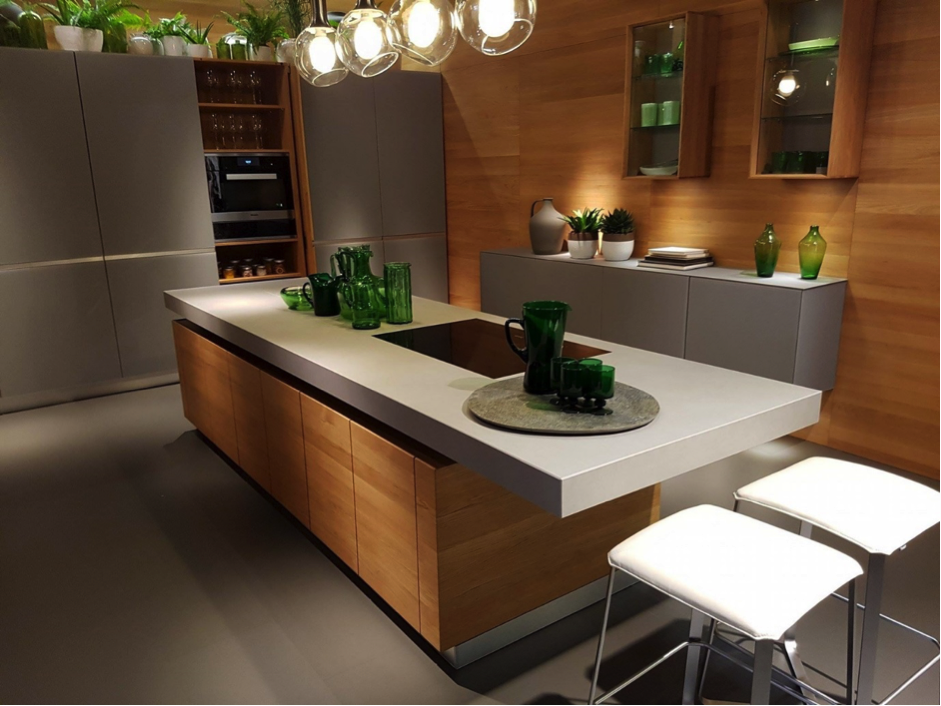 Kitchens are now so much more than a functional space, they've moved to be the social hub of our homes – a new version of the living room. Gone are the days when the kitchen was hidden away in a back corner of the house, reserved solely for the nightly chore of figuring out what to cook for dinner. Today we're spending a huge chunk of our lives in this room. We're relaxing after work, chatting around the island for hours on end. Our children are using the bench top as a work space for their homework. We're choosing to spend our Sunday afternoons cooking together as a family.
Kiwi homes have celebrated open plan living for years and this trend is an extension on from that. Not only have walls been knocked down, but the borders between living room and kitchen have been completely blurred.
Kitchen design has moved to reflect this shift in attitude. Extended bench tops, kitchen tables, huge islands and seating mean the kitchen is now a warm, welcoming space. Kitchens are being purposely designed to bring people into the room and keep them there.
One way you can get on board in your own home is through use of a central island, designed for socializing as much as prepping.
Another idea – build in an additional bench top to extend out from the workspace. Place stools around the bench to encourage others to enjoy the kitchen space and stay there for longer than the duration of the meal.
All of these ideas encourage a warm and welcoming kitchen designed for you, your family and your friends to enjoy – something we can certainly get on board with!
Credit Heritage Hardware