We love specifying Sage Doors products. In fact, their fabulous Acrymatte product, in the subtle 'Coconut' colourway, is one of Wanaka Joinery clients most popular choices for cabinetry finishes.
Sage Doors are known for their unique, textured melamine finishes that rival the real deal with their authentic appearance. Their Timbalook range is an impressive replica of ever-popular wood veneer, while their Lookcrete product emulates the modern, industrial look of a concrete finish effortlessly.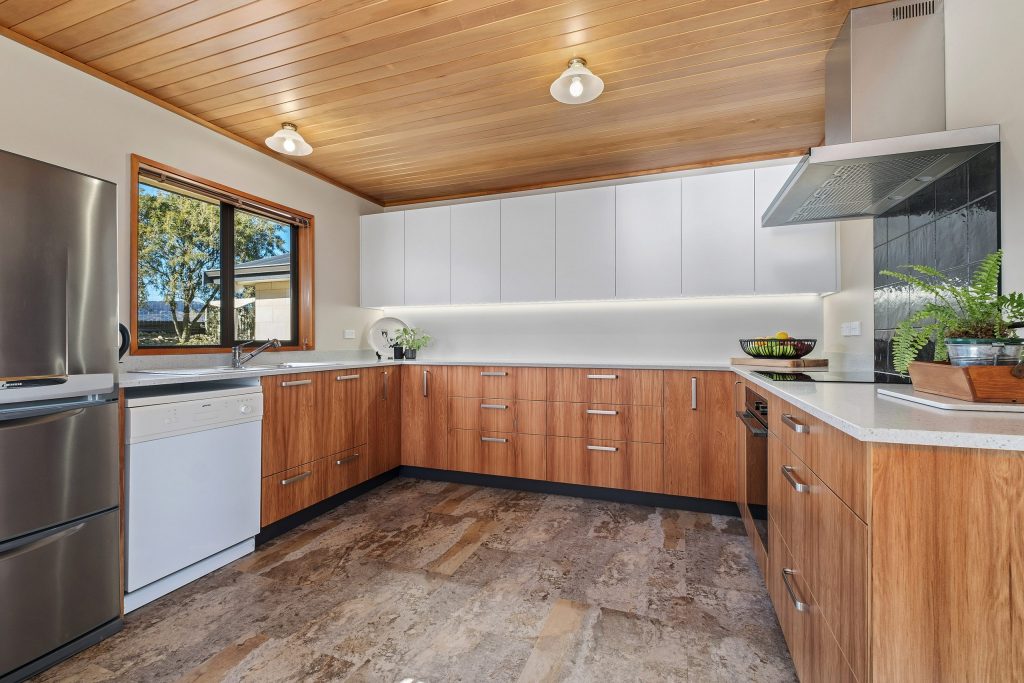 The team at Sage Doors recently stopped by to show us their latest product release – Textaura. Textaura is a gorgeous marble-look melamine in a matte finish and completes the Sage range perfectly. In the world of joinery, this is a pretty big deal – it's New Zealand's first ever marble melamine. Our designer is feeling more than a little inspired!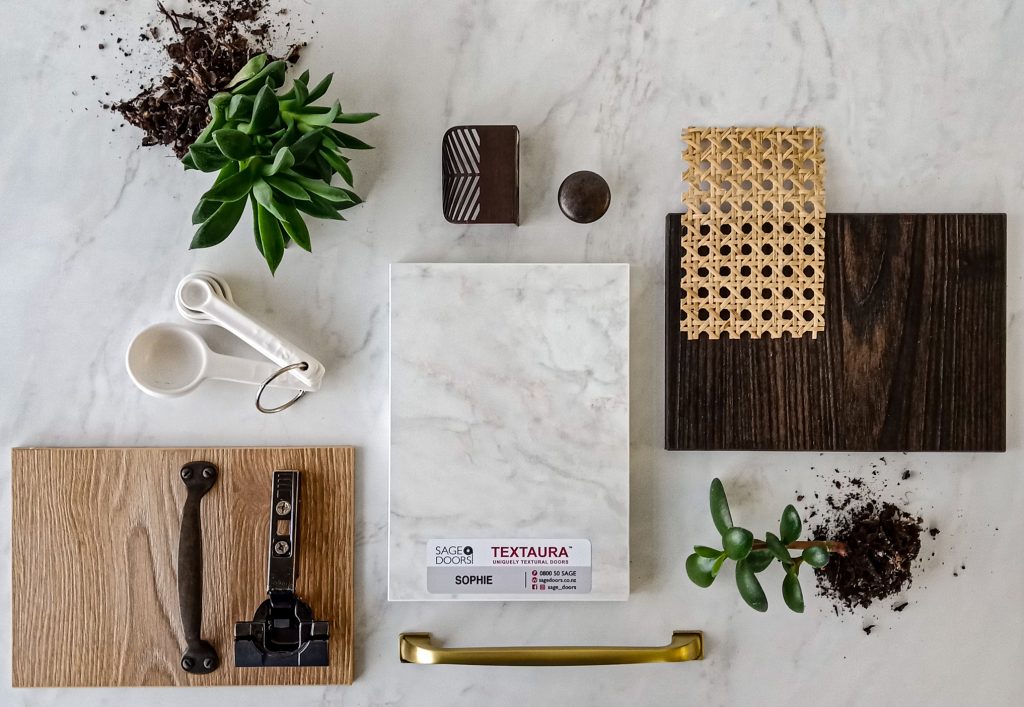 In the past, we've found marble itself is a relatively restricted finish, due to the material expense and actual product weight. Now, with Textaura, the elegance of marble is no longer limited to benchtops and slabs, but can be featured as doors and panels, opening up a whole new creative angle for marble-lovers at an affordable cost.
Textaura is available in one option, named 'Sophie' (short for sophisticated). A classic marble colourway with light stone background, darker grey veins and the slightest touch of metallic fleck, Textaura has a timeless, soft touch finish.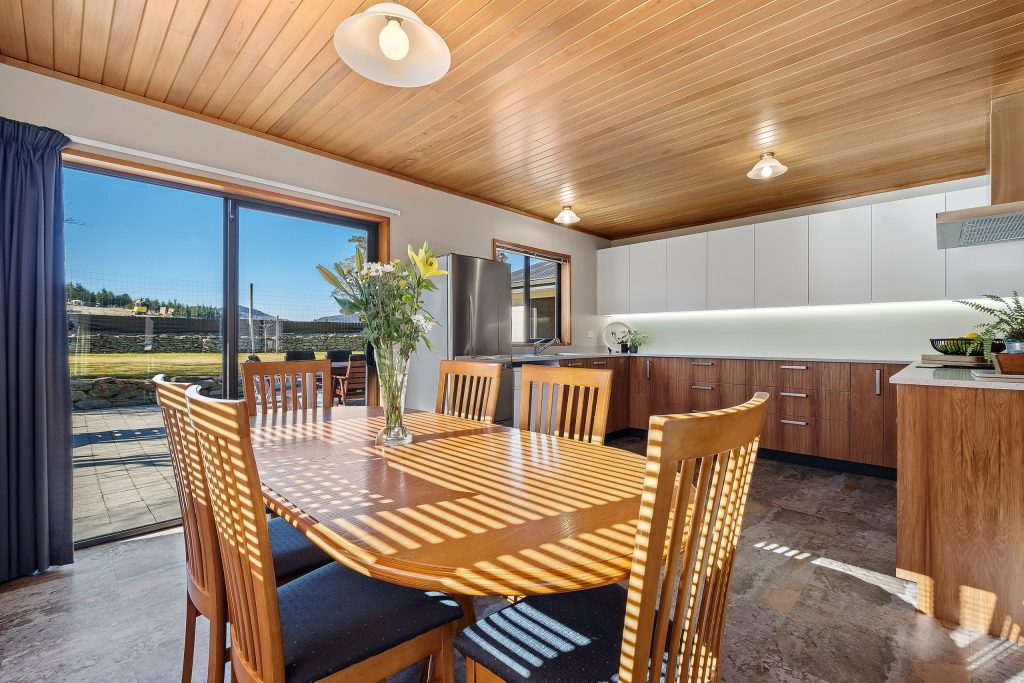 Sage Doors use laser-edge technology, meaning edge joins are seamless and virtually invisible which gives a very high end-finish to their products. Until now, this has been limited to square edges, however we've just had an update that Sage Doors have adapted the technology to now laser-edge a wide range of shapes and angles – great for cut out handles. We think the Textaura product will look especially smart with sleek, hidden 45 degree handles, so this is exciting news.
If you've got a soft spot for marble, come into our showroom to check out the samples – we think you'll be as impressed as we are!
Photos: Overhead units in Sage Doors Acrymatte Coconut