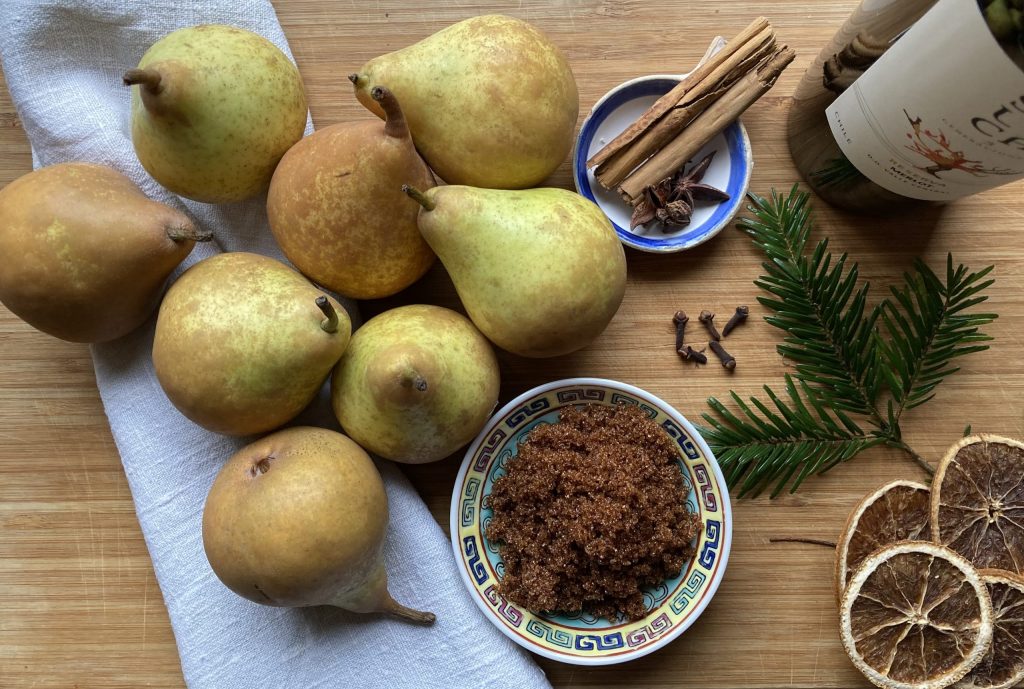 Our Interior Designer, Michelle Adringa, hails from the Netherlands and this year, has returned home for Christmas. A self-confessed foodie, she shares her favourite Dutch festive recipe, Red Wine Poached Pears.
Back home in the Netherlands, Michelle has noticed a big difference in the kitchen this year, with COVID having an impact on the usual shared cooking. With social distancing in place, their Christmas feast will require a bit more planning ahead, which is why this recipe, which can be prepared in advance, is a firm family favourite.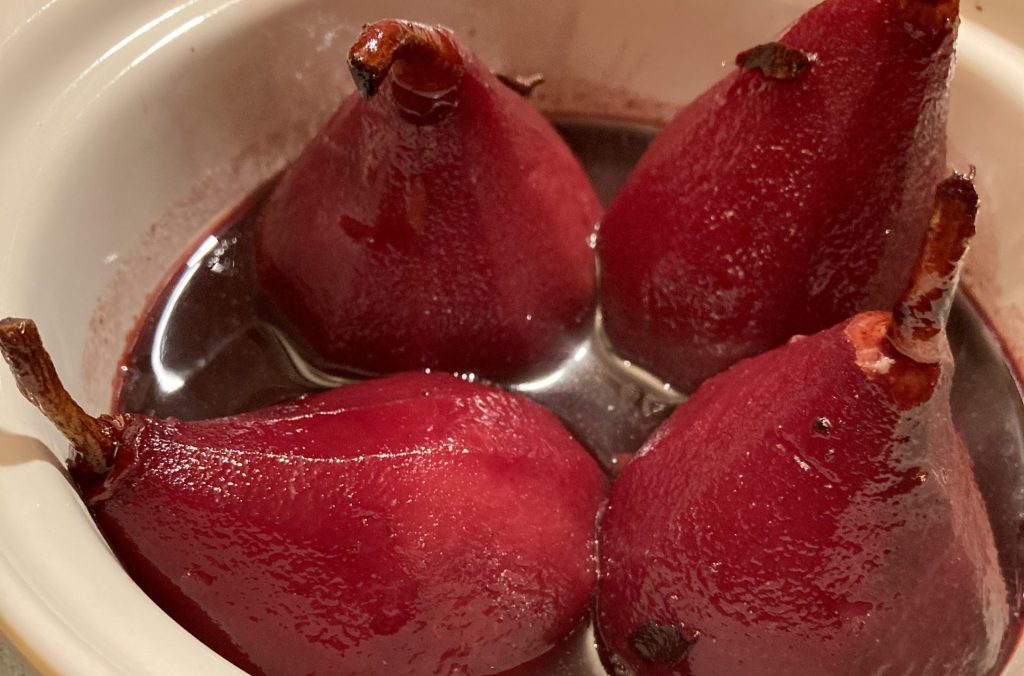 Summing up the northern hemisphere Christmas vibe, Michelle explains "Right now, The Netherlands is cold, wet and dark, but people have brightened their houses with fairy lights and beautifully ornamented Christmas trees. The comfort food that gives me the ultimate European Christmas feeling is Red Wine Poached Pears. It reminds me of my Oma (grandmother) and is simple to make. This recipe works as a side dish with your mains or as a dessert. Enjoy!"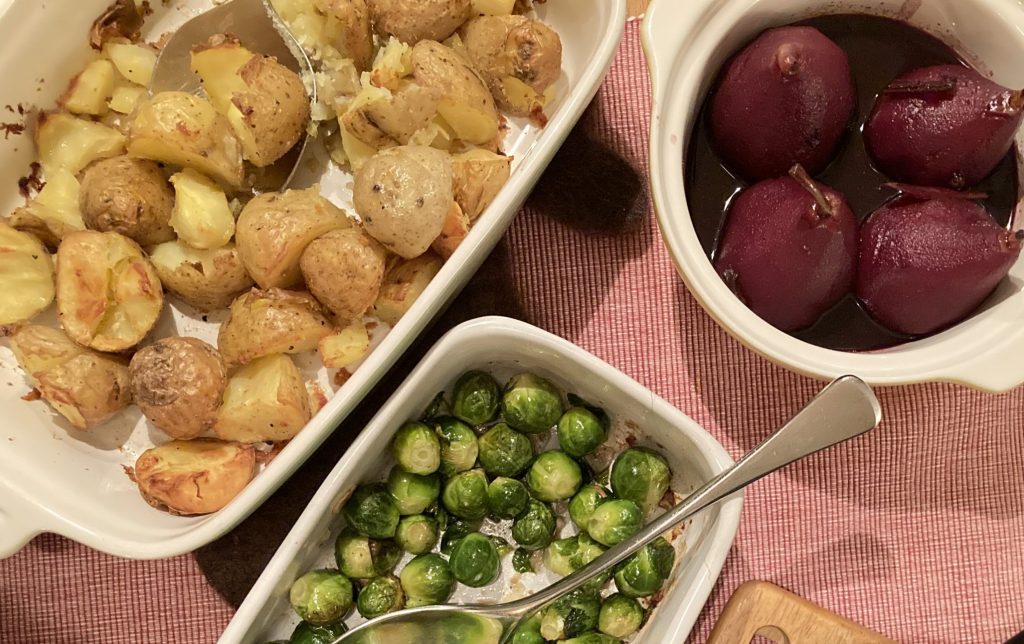 RED WINE POACHED PEARS
INGREDIENTS
8 Beurre Bosc pears, peeled & cored from the bottom (stem on)
1 bottle red wine (Central Otago Pinot Noir works great!)
50g soft brown sugar
1 stick cinnamon, broken in half
4 star anise
5 – 10 whole cloves
½ cup of orange juice or water
Vanilla essence
DIRECTIONS
Start by cracking open that bottle of Pinot and pouring yourself a glass of wine!
In a large saucepan, combine the left-over red wine, brown sugar, vanilla, cinnamon stick, anise and cloves and put on a low heat. Stir to dissolve the sugar. Ensure the saucepan is large enough for the pears to fit snugly, with just enough wiggle room for the pears to submerge in the poaching liquid.
Peel and core the pears, only to mid-way. The rest of the core will cook until soft. Try to keep the stem, this looks beautiful when you present them. Do not peel your pears too early, as they will discolour.
Add the pears to the pan, along with the orange juice or water, until they are just covered.
Bring to a simmer, lid on.
After the liquid starts boiling, reduce heat to low. Cook on low for 2.5 hours until pears are a deep, dark red.
Remove pears and reduce the left-over liquid (hint: if you would like to thicken the sauce, use a small amount of cornflour).
Once ready to serve, pour the remaining sauce over the pears. Can be served hot, or cool.