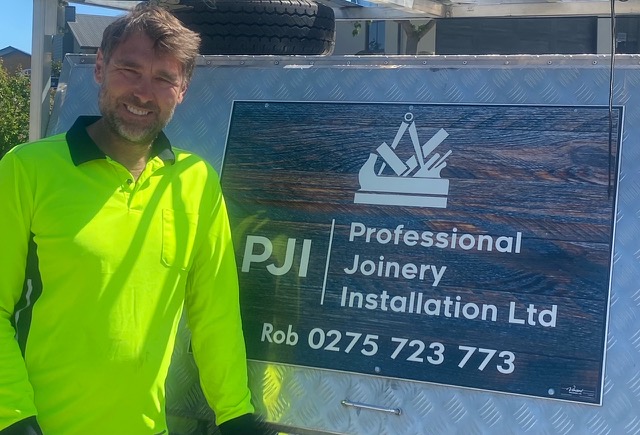 If you have had a kitchen installed by Wanaka Joinery in the last three years, then you have probably met Rob! Rob is our A++ installer. Originally from Germany, Rob and his family arrived in New Zealand in 2004 and settled straight into life in Alexandra.  Rob worked for Wedgerwood Joinery for 10yrs, before setting up as a contractor, installing kitchens.  Rob knocked on our door 3 years ago and we couldn't be happier!
We love working with Rob – not only is he a master craftsman, he is hard working and reliable.  The feeling is mutual – Rob says the reason he enjoys working with Wanaka Joinery is the team.  Jason and Tania are always welcoming and Chris is awesome to deal with.  We definitely consider Rob as part of our team.
Outside work Rob is a passionate fly fisher, enjoys jet boating and socialising with friends.  New Zealand, and particularly Central Otago, is a paradise for any fly fisher and Rob loves living here.