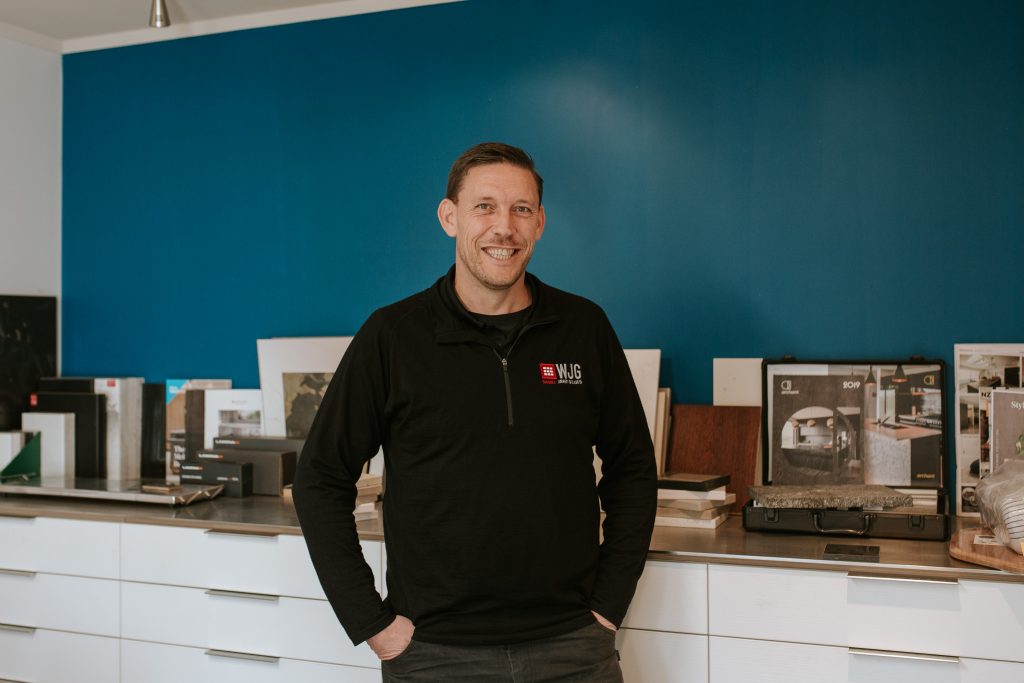 Shane started at Wanaka Joinery in the first quarter of 2019. He joins the team from a background in mechanical engineering and he has come on board tasked with programming, drawing, quoting and design work. Shane works up the drawings and detailing ready for the boys out the back on the tools. Shane will also be tasked with assisting Jason with getting the quotes out.
Shane's previous work involved work in the medical industry and highly specialised and detailed engineering design. His time was spent designing and constructing equipment for tooling for manufacturing one off precision components on multi axis CNC equipment.
Shane has moved here from Christchurch but has spent a lot of time in Wanaka over the years. He enjoys cycling, walking, the gym and all sports; he is looking forward to getting stuck into all that Wanaka has to offer in the outdoors. He also says he likes, cooking, eating and brewing – we think he will fit right in here nicely!
Shane has enjoyed working at Wanaka and Joinery so far, he says the team are easy to get along with and have a good sense of humour. He says it is fun to work with such great people. We welcome Shane to the team and look forward to many more laughs in the future.