De-cluttering and minimalisation are definitely trending right now. But what about those areas of a family home which are just inevitably messy? Think post-dinner stacks of dishes on the kitchen bench, or the constant pile of footwear strewn at the front door. It's easy to see why the humble butler's pantry and mud room – two less-discussed, but somewhat life-changing spaces – are gaining popularity in Wanaka homes.

The 'Butler's Pantry'

The term 'butlers pantry' is somewhat old school, referring to a room where silverware was stored for the butler to use at dinner parties. Nowadays, think less silverware and more Tupperware! The butlers pantry is a food and beverage preparation space, usually connected to your main kitchen, with washing facilities, bench space and appliance/food storage.
Out of Sight, Out Of Mind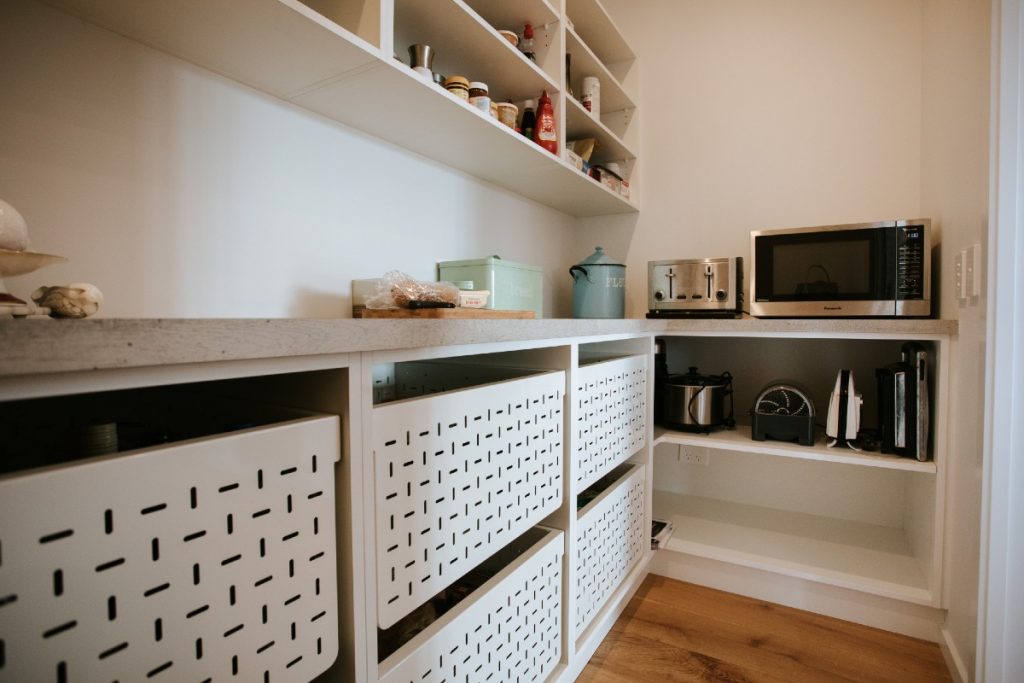 Maintaining a zen state of mind with a nagging mess in the kitchen can be a challenge, but who has the time to stay on top of cleaning constantly? A butlers pantry allows you to tuck away the unsightly clutter to deal with at a time which suits you, so you can relax and enjoy the heart of your home clutter free.

Easy Entertaining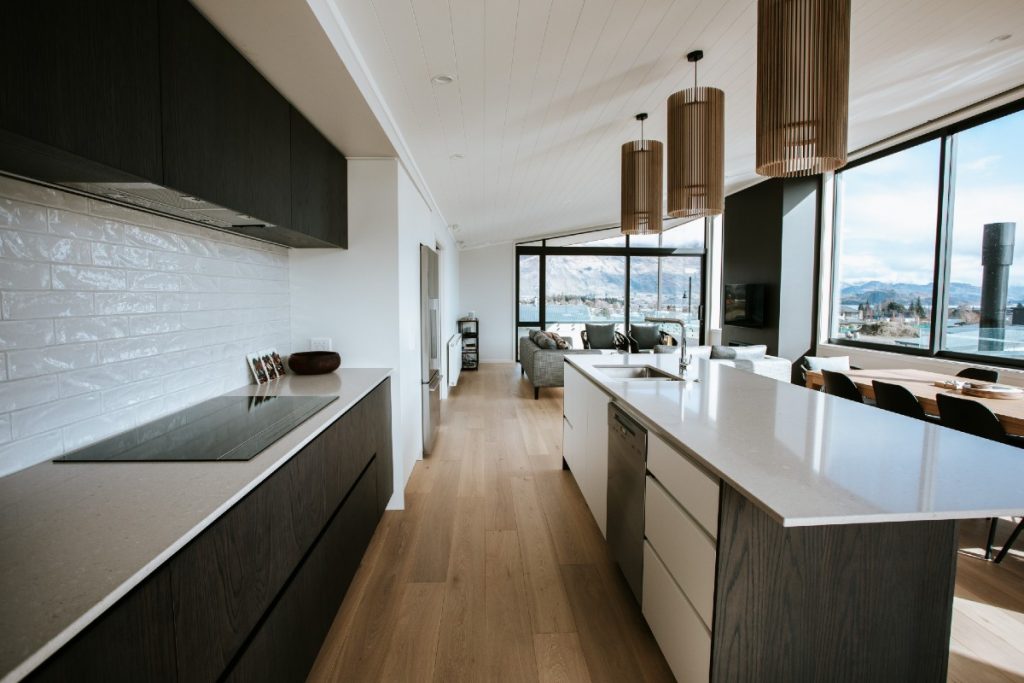 Most modern homes now feature open plan living spaces, so your kitchen often ends up on show when guests stop by. For the entertainers out there, a butler's pantry takes the pressure off – when the doorbell rings, your main kitchen will look perfect!
Grab & Go!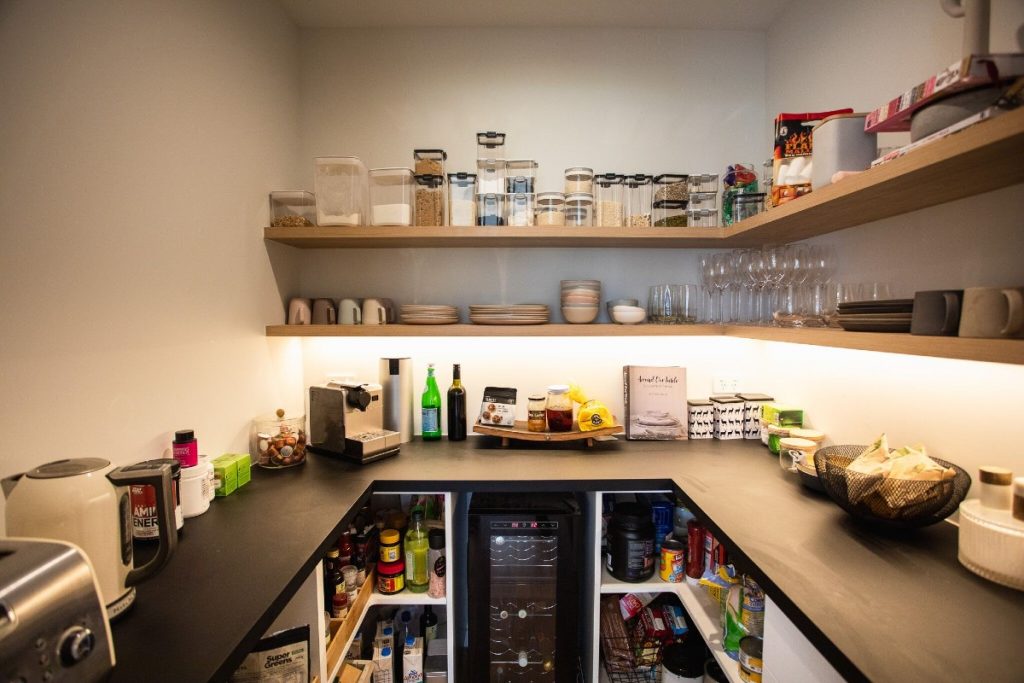 To keep a kitchen looking tidy, we tend to tuck everything behind closed doors – which can be frustrating when you're trying to find something in a hurry! A butlers pantry truly comes into its own with super practical open shelving storage solutions, so you can quickly locate food or utensils as you need them.
Elbow Room

A family kitchen is often one of the busiest spaces in the house. Bumping into each other is no fun for anyone, but a butlers pantry quickly makes kitchen battles a thing of the past…especially when it comes to doing the dishes. 
The 'Mud Room'
While a butlers pantry tackles that dreaded kitchen mess, the hardworking mud room has a different role to play – tidying up the tripping hazards by the front door. With Wanaka community's active lifestyle, it's easy to see how a mud room ties into an effective house design here.
Practically Perfect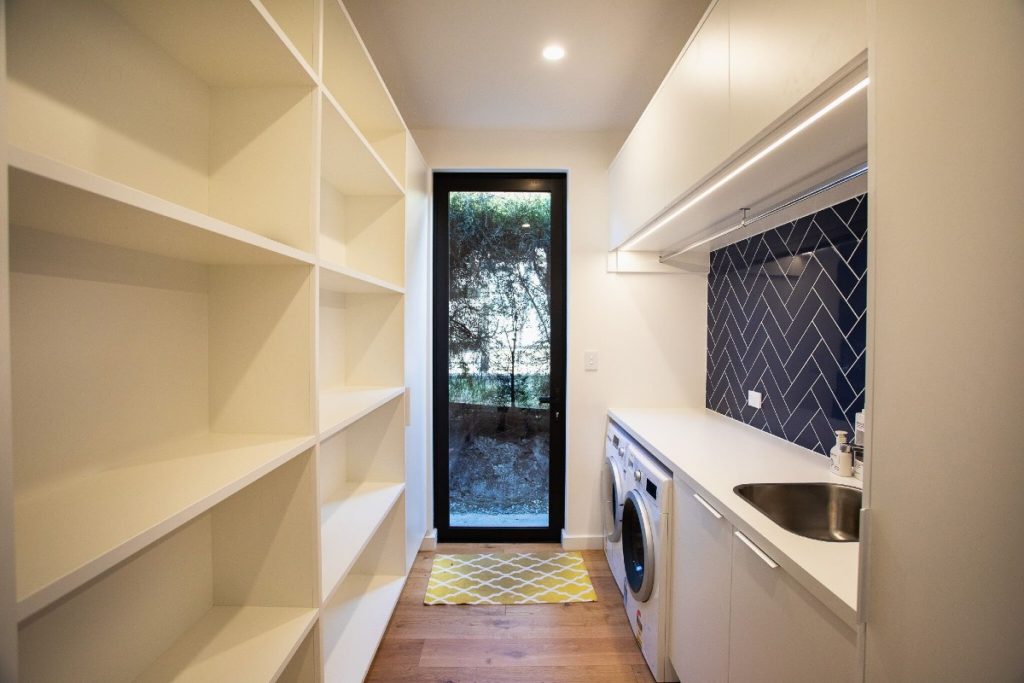 A mud room is a storage space for outerwear, footwear and other outdoor items which you don't want dragged into your living spaces – a saving grace for your home's cleanliness! A mudroom is usually a secondary entry, designed with practicality in mind – simple but effective storage solutions. 
Versatile Space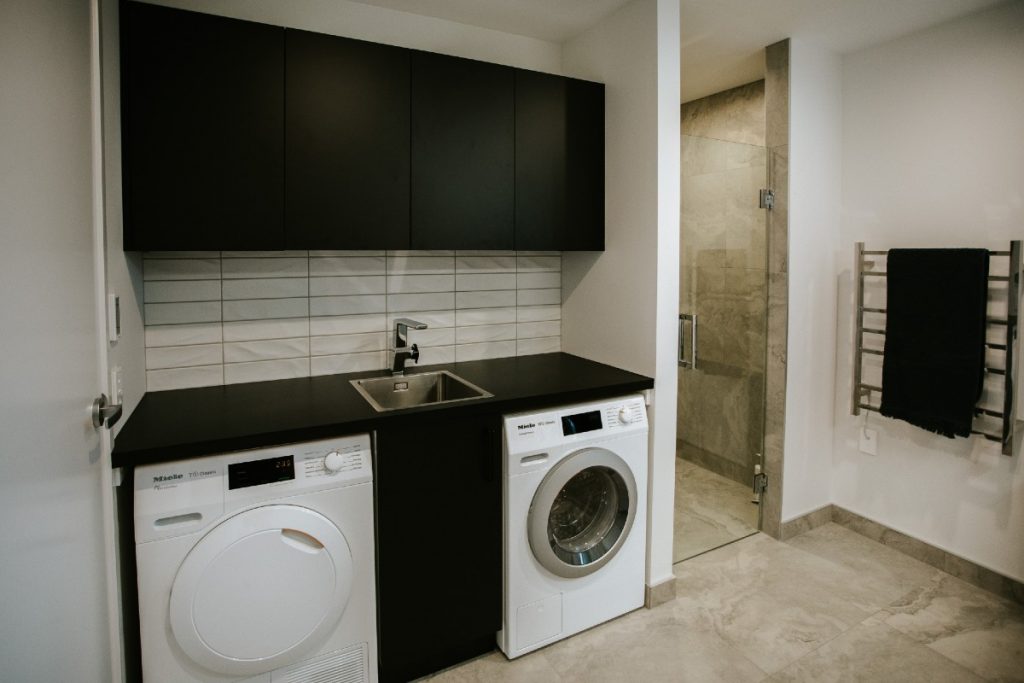 There are no rules when it comes to what you choose to incorporate into your mudroom design – create a practical space specifically for your needs. It's not unusual to see a mudroom featuring laundry facilities or even a shower – again, it's all about addressing the mess before it comes inside your home. 
Extreme Weather
When it comes to storing gear outside, Central Otago weather is not kind – the sun is harsh and the winters are cold. UV disintegration is common. We often need our practical outerwear to be close on hand – not tucked away in the back of the shed or garage. A mud room keeps everything where you need it, without the mess! 
Are you looking to incorporate a butlers pantry or mudroom into your house design? We're happy to help. Stop by for a chat or contact us to discuss your ideas.