From its inception as a solution to new open plan kitchens having limited bench space and storage, the kitchen islands of today are often unique pieces of design in their own right. This recently designed and installed island for one of our clients combines both practicality and smart design, with a combination of Corian and granite.
First created as a high performance material for kitchen and bathroom worktops, Corian is now – thanks to its unique combination of functionality, versatility and beauty – a leading global brand in advanced surfacing solutions for interior design and architecture. Capable of almost unlimited form, Corian is the product to use when you don't want to see any joins.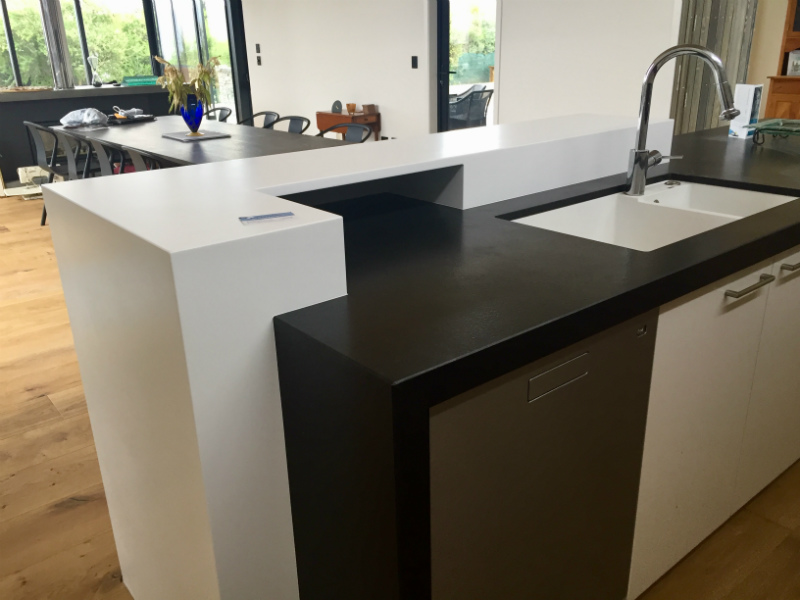 Here we have combined Corian with black Granite, the hardest natural building material available. As no two slabs of granite are identical, your granite will have its own unique appearance. For this piece we have used Honed Black Absolute which gives the surface a slightly textured, leather look. Ideal applications for granite are bench tops, splash backs, interior flooring, vanities, fire surrounds and furniture.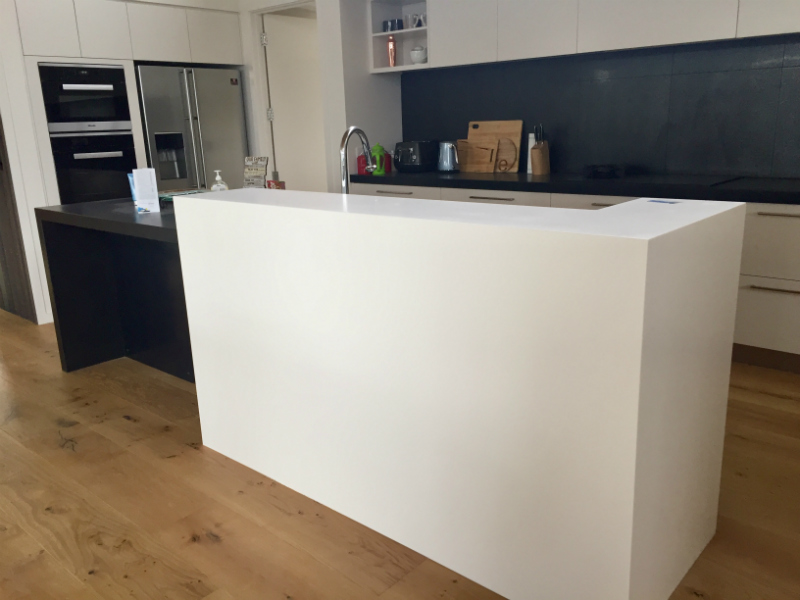 Come and chat to us today if you are looking for that something a little bit unique and a little bit sleek and special.