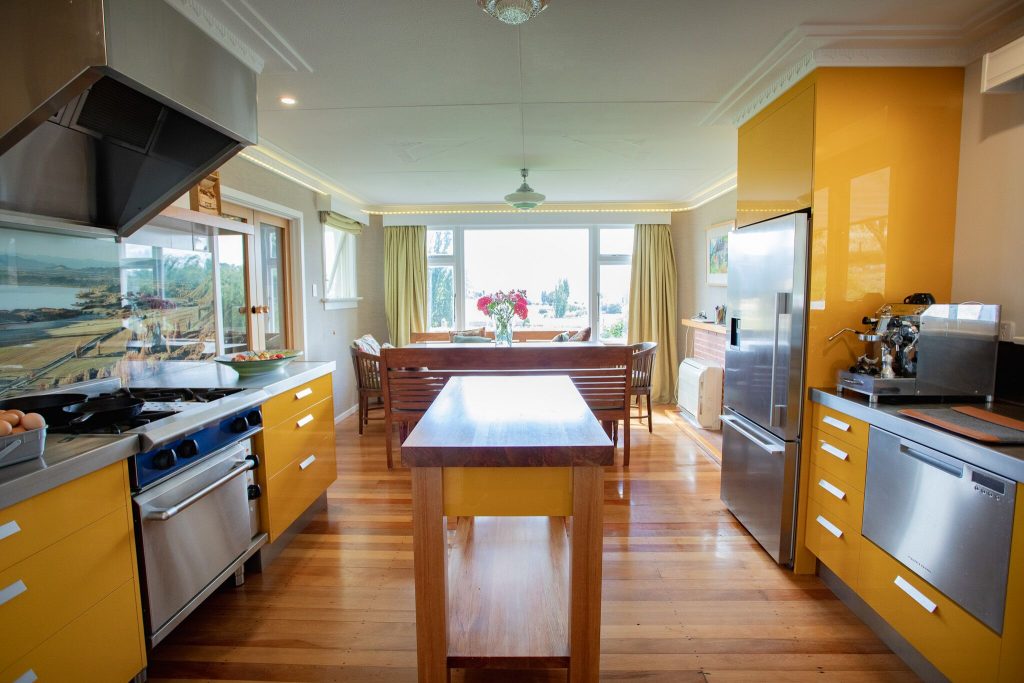 Tuohy's is a rare find in Wanaka. Tucked below Mt Roy, the farm consists of 72 acres and was held by the Ironside family for well over a 100 years.
There was an original homestead built in the late 1800's and Jim Ironside, a bachelor, built the iconic homestead in 1964.
A couple of years later, Jim well into his 50's, married Shirl 20 years his junior, who was working at Cattle flat Station as Mr. Aubrey's driver and they raised two daughters Tanya, and Julie on the farm.
Jim's passed away in the late 1970's and his ashes are interned above the property on Ironside Hill. John Levy purchased Tuohy's in 2009 and his dream was to restore the farm to it's greatness of the 1960's.John first focused on re-fencing, new pasture and irrigating the property and after living in the homestead for 9 years he finally decided to remodel the homestead itself.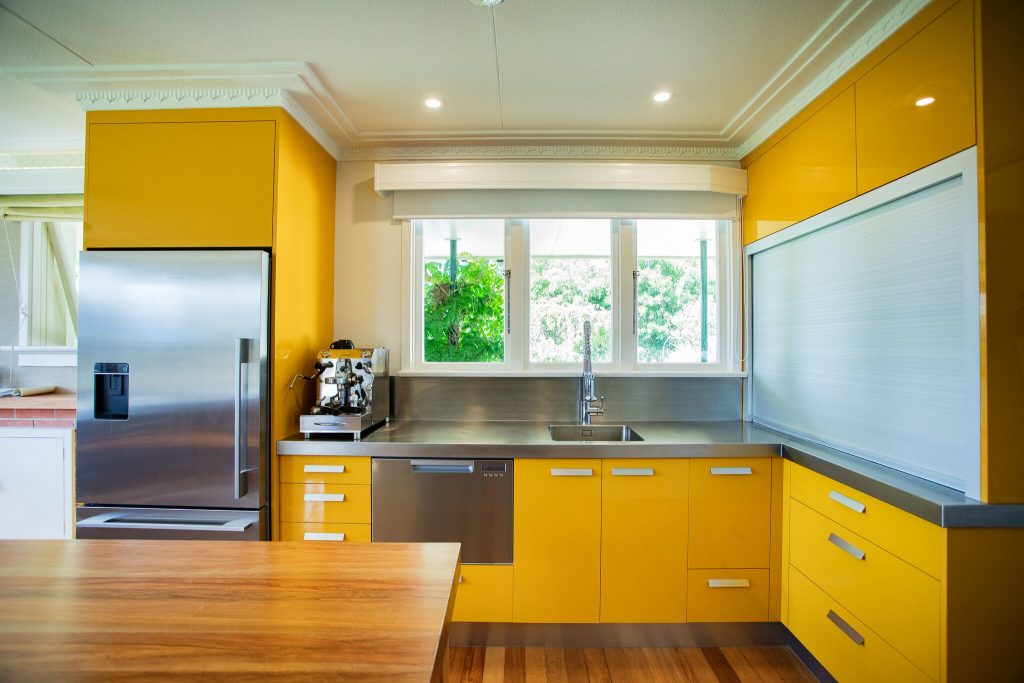 With functionality in mind it also displays a number of character features true to that era, each with a story behind it.
Despite previous renovations, the 50 year old kitchen had "seen too many greasy dinners" so it was time for a serious upgrade. The team at Wanaka Joinery were John's first port of call. They'd done joinery renovations at the house in the past and he rated their work.
John's goal for his new kitchen was simple. "I love cooking so I wanted a commercial grade kitchen. It needed to be highly functional but also look good, retaining some of the original 1960s features."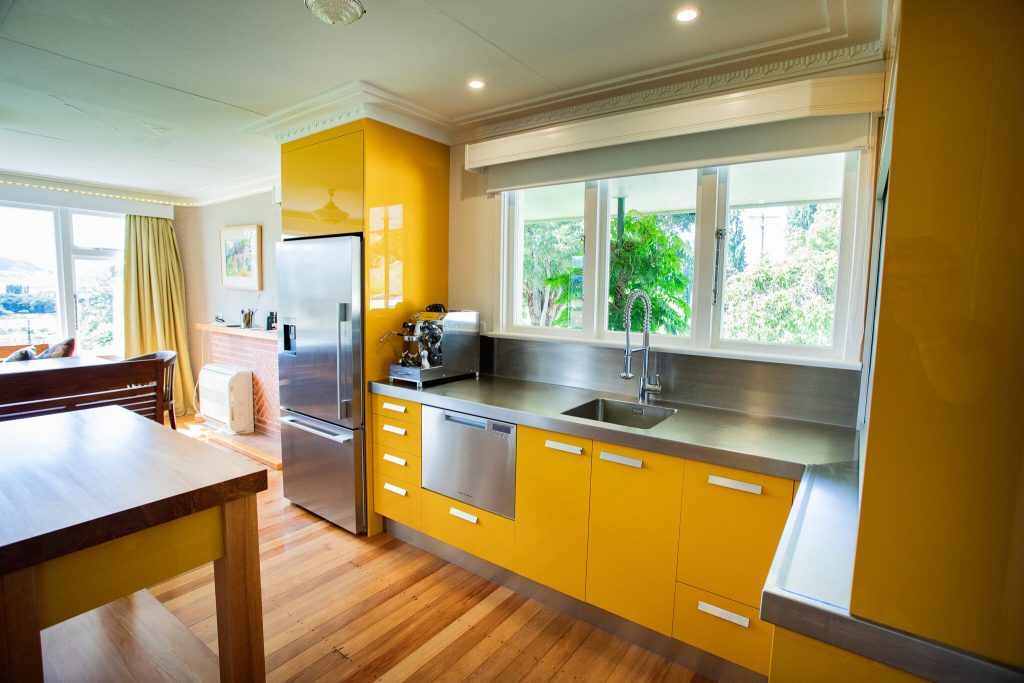 In keeping with the vintage feel a designer friend suggested a textured French wallpaper for the adjoining dining room and lounge. Although unsure at first, John now agrees this detail is perfect! A design feature is the butcher's block, the top of which matches the mantel piece dining room.
John incorporated his own ideas into the design, the most striking of which is a three-metre-wide back splash featuring an enlarged image of Lake Wanaka and his farm, taken by local photographer Thierry Huet.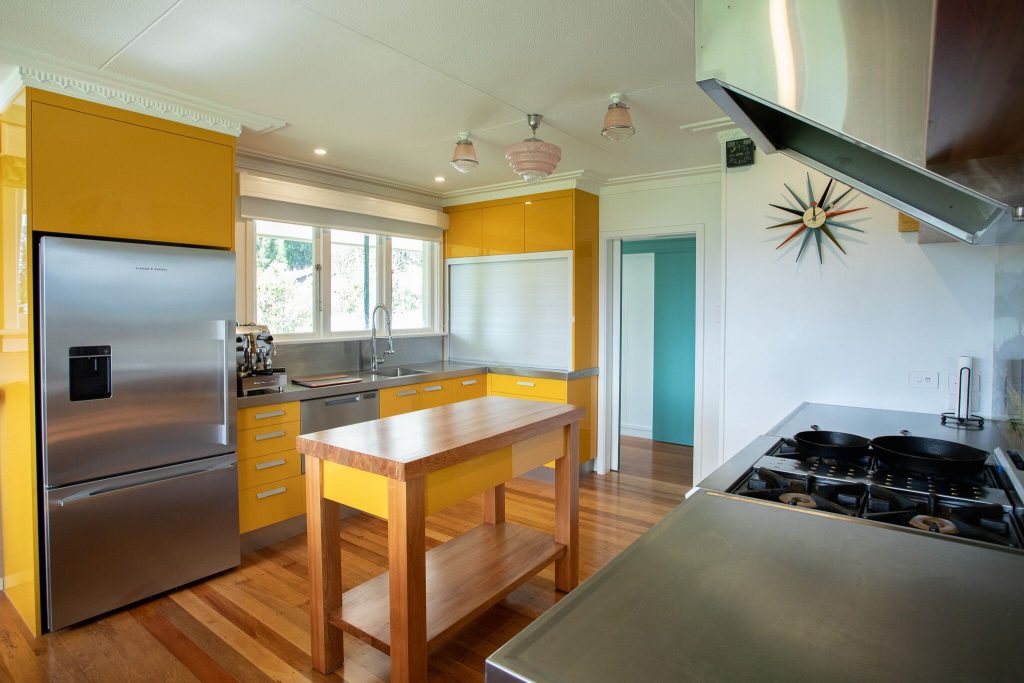 John likes the balance between the warmth of wood and the functionality of the stainless steel, which he says is "bullet proof".
A modern twist was added by the installation of high tech multi-coloured mood lighting which is controlled through a mobile phone app.
Despite a simple goal for the project, the work was somewhat more complex. The intricate and stylish 1960s coving needed to be carefully detached from the ceiling for the installation of the new cabinetry and then replaced. The commercial grade extractor hood involved working with three vendors to install a fan, ducting and the hood itself.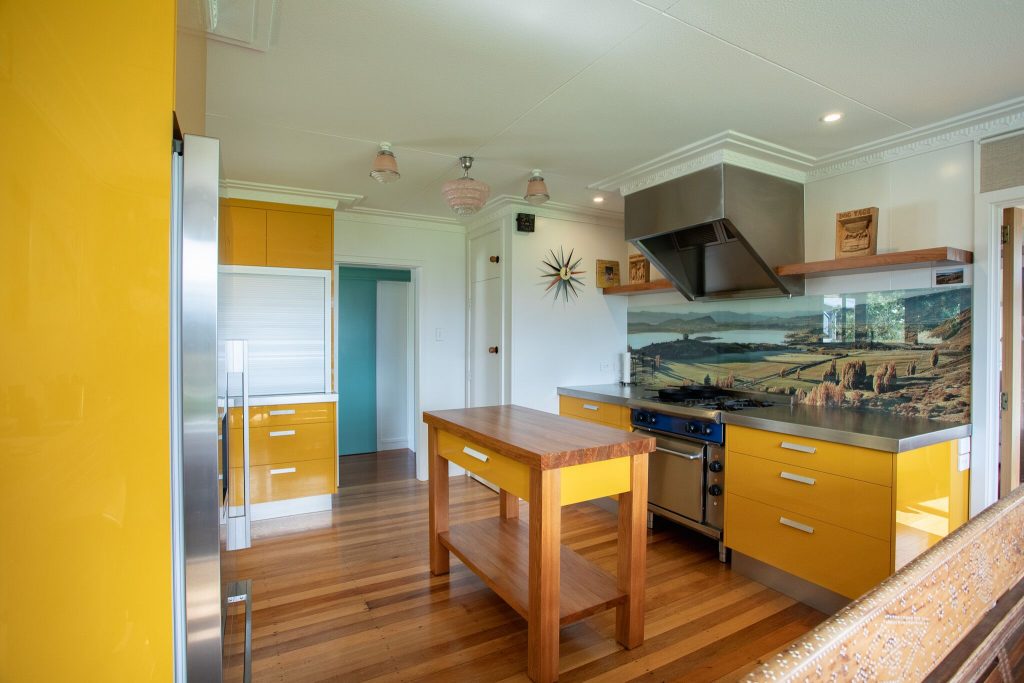 It was a multi-faceted renovation full of interesting twists and turns, but John is more than pleased.
"Wanaka Joinery have done several projects for me and I'm always happy with their work. They're a real professional outfit that does time-honoured joinery which is a rare thing in this age of box houses."
Thanks John for the opportunity to be part of this extensive and unique renovation project and your kind words.